Madison Family, Tomorrow, Tuesday February 16th, will be a regular remote learning day. Due to the expected hazardous weather conditions teaching staff will be working remotely and there will be no food service. We anticipate returning to regular operation on Wednesday, February 17th. If this changes we will keep you informed. Take care and stay safe.

Madison Jr High School students will soon receive a supply bag from their school. Principal, teachers, and staff filled 150 bags of school supplies. Included in each bag was a dry erase board, dry erase marker, pencils, glue sticks, crayons, a ruler, and a pair of scissors. Our hope is that with these supply bags students will have the items they need at home to do more hands-on activities. Please enjoy the photographs below of the assembling of the supply bags.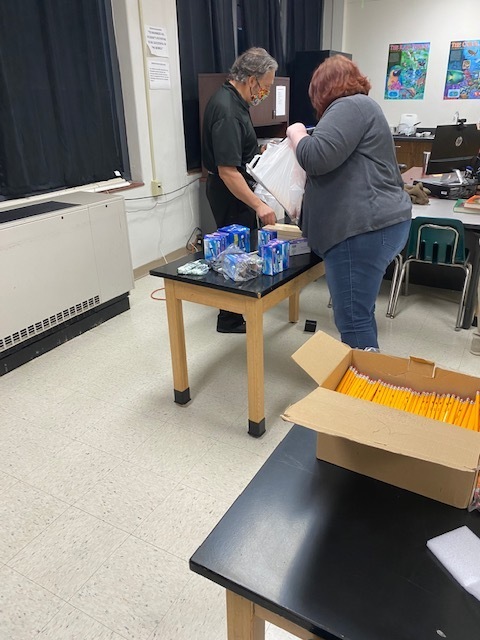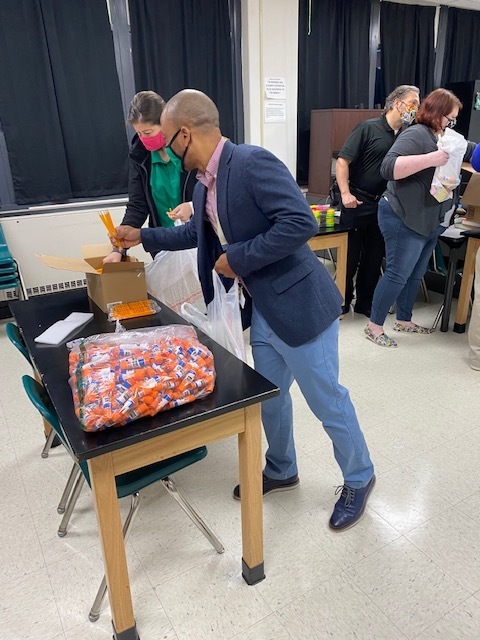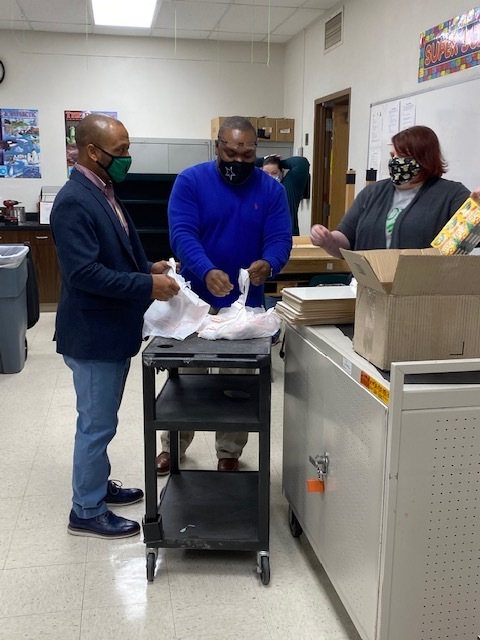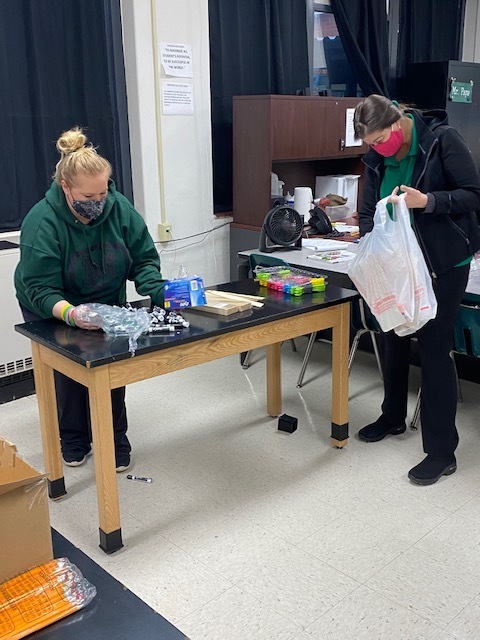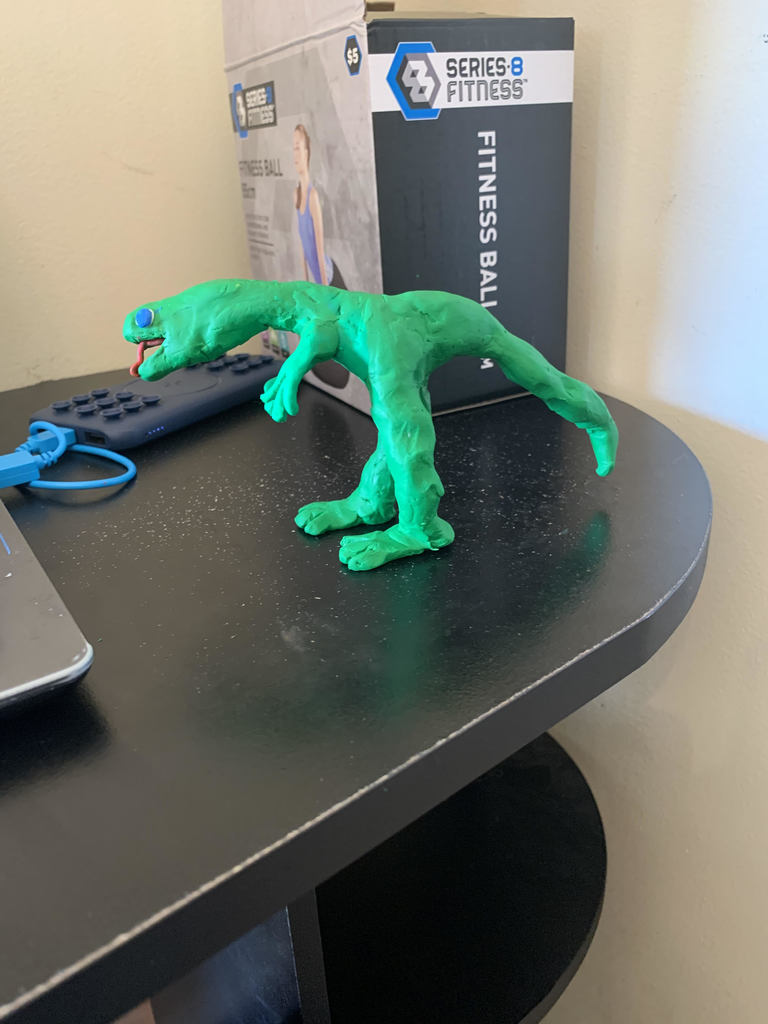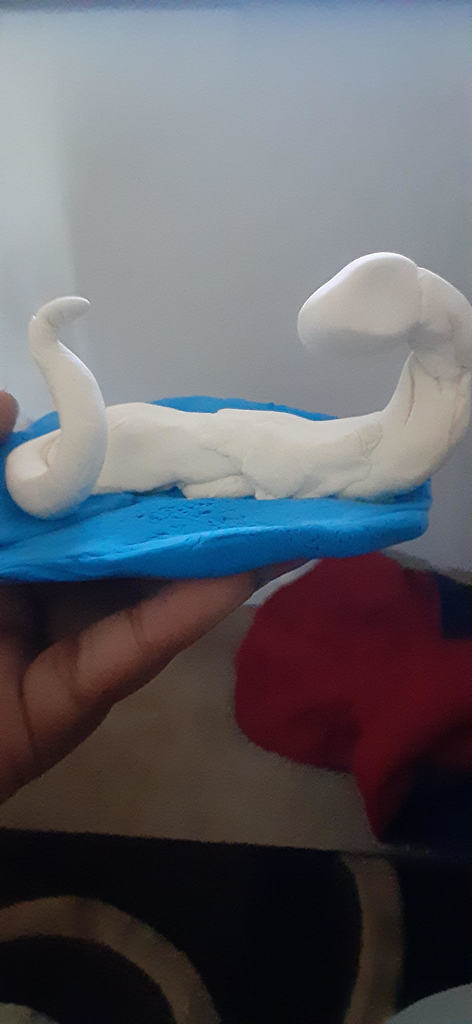 Please see the attached flyer for the Madison Senior High School's Black History Month Celebration. Please contact Mr. Long (
bernard.long@madisoncusd12.org
) if you have any questions.

Good Morning, this is a reminder that there is a food box distribution today from 10:00 to 1:00 at Long Elementary School. We will hand out food boxes till all are handed out.

TeacherEase is Madison CUSD #12's online gradebook system. TeacherEase provides students and families with access to information about grades on assignments and assessments for classes. Below is information about how to create an account and login to TeacherEase. SETTING ACCOUNT INFORMATION The first time you log in, the site will prompt you to verify your account information. This information can be accessed in the future by navigating to Miscellaneous (top menu bar) and selecting "Update Password/Profile" from the drop-down menu. For more information, watch the tutorial video found at this link :
https://youtu.be/Iepdzmg3i60
TeacherEase-Parent/Student App You can also download the TeacherEase Parent/Students App from the App Store on your device. HOW TO LOGIN On your browser, navigate to the URL
www.TeacherEase.com
You can navigate through any browser. As said above, the parent portal is mobile-friendly and can be accessed through the browser of your mobile device, or by downloading the iOS app in the Apple App Store. Click on the login button at the top right of the screen. Enter your email address (serves as your username) and password. *If at any time you do not know your password, use the "Forgot Password" link to send an automated email to your inbox with instructions for setting up your account. **If your login or password does not work or you run into any other issues with logging in please call your child's school and you will be directed to Mr. Nicholson (District Technology Coordinator).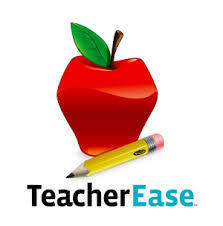 REMINDER, REMINDER, REMINDER!!! Today, January 15th is a Half Day of School. Below is the schedule for classes for Madison SR High School. REMOTE LEARNING ½ DAY BELL SCHEDULE-SR HIGH SCHOOL 1st Hour: 9:00-9:27 2nd Hour: 9:30-9:57 3rd Hour: 10:00-10:27 5th Hour: 10:30-10:57 6th Hour: 11:00-11:27 7th Hour: 11:30-12:00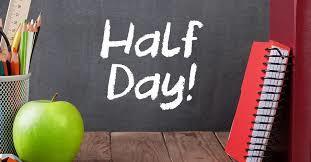 REMINDER, REMINDER, REMINDER Tomorrow, January 15th is a Half Day of School. Below is the schedule for classes for Madison Jr High School. REMOTE LEARNING ½ DAY BELL SCHEDULE-JR HIGH SCHOOL 1st Hour: 9:00-9:27 2nd Hour: 9:30-9:57 3rd Hour: 10:00-10:27 4th Hour: 10:30-10:57 5th Hour-(Students 6th Hour Class): 11:00-11:27 6th Hour-(Students 7th Hour Class): 11:30-12:00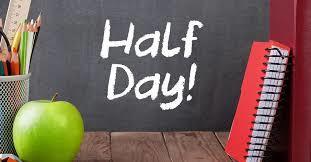 Three cheers for the students below who have attended school every single day of the 2nd Quarter!!! Awesome Job!!!!! 6th Grade: Roderick Arnold Kharlie Barnes Eric Brooks Jariyan Brown Tyesha Carter Kaysen Emerson Jerrica Franklin Shante Graham LaDarius Hamiel Jayda Howard Kamyre James Jermaine Jones Saniyah Jones Jaylen Lewis Ricaya Newsome Cameron Reed Seanelle Sanders Shalissa Scruggs Montasia Travis Dakota Wells Kamyiah White Keyon Williams 7th Grade: Anthony Adams Markayla Bush Elijah Compton Xochitl Deal Tamara Dixon Zyeiquoiyah Evans Sheridyn Griggs Octavia Hubbard Kylan James Emanuel Jenkins Shaniya Johnson Breanna Kelly Makari Kerby Jonel King Cooper Morales-Escobar Takoda Perkins Raul Villasmil Alexandria Williams Tajuan Woods 8th Grade: Jalen Belford Cairo Bradley Dashaun Brown Mariah Brown Sheridan Dandridge Kendell Davis Makiya Evans Amiya Gregory Kemorian Griffin Dylan Griggs Jamiyra Harrell Alexander Kennedy Johnnel Marks Adam Pittman Miyah Rosser Jahlil Terrell Kyron Trammel Ariana Warren Darrius Williams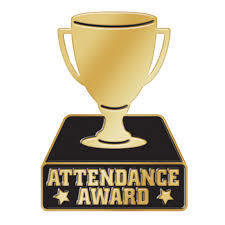 Congratulations to the students who earned High Honor Roll and Honor Roll Achievements for 2nd Quarter. To Achieve High Honor Roll Recognition, a student must earn a GPA of 3.5 or above. A student must earn between a 3.0 and 3.4 GPA to earn the Honor Roll Recognition. Congratulations to the students below. 6th Grade-High Honor Roll Kharlie Barnes Tyesha Carter Jayda Howard Kamyiah White 6th Grade-Honor Roll Makeil Baker Jerrica Franklin Shante Graham LaDarius Hamiel Cameron Reed Delance Terrell Montasia Travis 7th Grade-High Honor Roll Anthony Adams Jaden Leslie Terryel Pennix Kenyah Smith Candice Travis Alexandria Williams Tajuan Woods 7th Grade-Honor Roll TaNiah Dooley Dallas Gardner Lauren Harris Kylan James Makari Kerby Isaiah Wilson 8th Grade-High Honor Roll Taniyah Davis Amiya Gregory Damyla Moore Ariana Warren 8th Grade-Honor Roll Trinity Compton Kemorian Griffin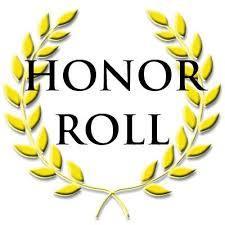 Congratulations to the students who earned High Honor Roll and Honor Roll Achievements for 2nd Quarter. To Achieve High Honor Roll Recognition, a student must earn a GPA of 3.5 or above. A student must earn between a 3.0 and 3.4 GPA to earn the Honor Roll Recognition. Congratulations again to the students below. 9th Grade-High Honor Roll Kalyn Belford Quinntasia Bush Zarria Clark Tyrique Davis Armya Gardner Na Renzo Gardner Azaria Lewis Kassidi Sanders Kaleigh Spencer Maurice Wright 9th Grade-Honor Roll Terrianna Adams Xavier Gines 10th Grade-High Honor Roll Ranyia Arnold Corteney Bursey Xzavior Flowers Taylor Lewis Carman Lucas Jhyran Roby Kaila Sherrod Taila Sherrod Briana Strauther Ariana Strauther Kameron Trammel 10th Grade-Honor Roll Emauri Jackson Gabrielle Johnson Larrion White Caurie Wilson 11th Grade-High Honor Roll Anthony Garofoli Sarah Johnson Devin Marlow Meliyah McGee Doriahn Smith Chaneiyah Terrell 11th Grade-Honor Roll Davieon Baker Jazmyn Coleman Jazzmine Craig Haley Driver Davion Hayden Camile Jamison Treasure Pearson Rakita Wooten Shawn Wright 12th Grade-High Honor Roll Kennedy Bennett Shaniya Dandridge Antonio German Hasani McGill Tyra Oliver Andrew Trice Evelyn Escobar Vazquez 12th Grade-Honor Roll Donasia Davis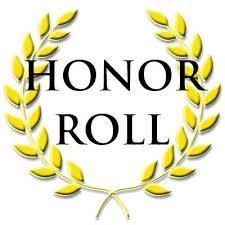 Online Learning Student Expectations Be Responsible Log in to the Google Meet/Zoom in as distraction free and as quiet of an environment as possible. Camera should remain on the entire class period. Microphone should be muted unless you are speaking. The chat box is used ONLY to communicate about school work-with the teacher or working with other students. Have necessary materials (notebook, folder, pencil) ready for remote learning. Complete and turn in assignments in a timely manner through Google Classroom. Schedule extra time before or after school to meet with teachers when you need extra help. Have a plan to attack your schoolwork/homework-use the plan!!! Be Respectful Listen & respond at appropriate times. Pay attention to the computer screen. (No other distractions-pets, family members, etc). Do not talk while the teacher is teaching. Use appropriate language and gestures. Put away all cell phones and electronics before class. Clothing is NOT optional - remember we can see you; all clothing should be school appropriate. · Be Ready to Succeed Ask questions if unsure of a task or skill. There are no "dumb" questions. Be ready to participate and learn in class. Take good notes which include writing down examples and writing neatly. Study independently and with others If you need help-reach out to your teacher(s)!!! They are here to help you succeed!!! Give 100% in all classes and on all assignments!!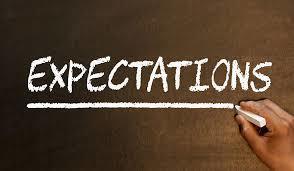 Please see the attached image for information regarding a Holiday Toy Giveaway in Madison!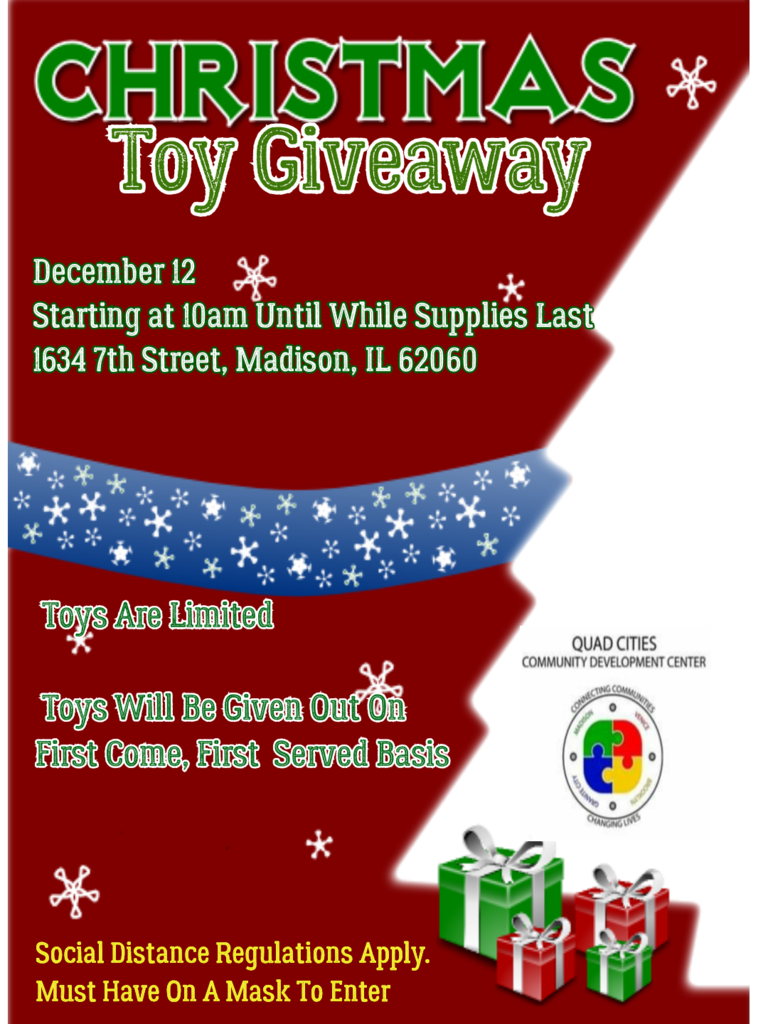 Congratulations to the Madison Jr High School students (named below) who have perfect attendance from the first day of school through November 30th!!!! Being online everyday for EVERY class is the first step in your educational success!! Great Job!!!! You are rock stars!!! Anthony Adams Markeyonia Adams Kharlie Barnes Jalen Belford Dashaun Brown Jariyan Brown Mariah Brown Tyesha Carter Sheridan Dandridge Kendell Davis Xochitl Deal Tamara Dixon Kaysen Emerson Makiya Evans Zyeiquoiyah Evans Amiya Gregory Kemorian Griffin Dylan Griggs Sheridyn Griggs LaDarius Hamiel Lauren Harris Jayda Howard Octavia Hubbard Alexia Ivy Emanuel Jenkins Jarai Johnson Shaniya Johnson Jermaine Jones Saniyah Jones Breanna Kelly Alexander Kennedy Makari Kerby Jonel King DeMarco Lewis Jaylen Lewis Johnnel Marks Cooper Morales-Escobar Rakenzie Norman Takoda Perkins Cameron Reed Janiyah Rickman Miyah Rosser Kendall Russell Seanelle Sanders Shalissa Scruggs Ariyah Silas Jahlil Terrell DeMarco Thurmon Kyron Trammel Ariana Warren Dakota Wells Kamyiah White Alexandria Williams Christopher Williams Darrius Williams Tajuan Woods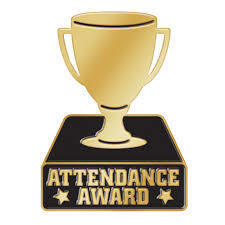 Presenting the Madison Senior High School 1st Quarter Virtual Award Presentation. This presentation was student led. Thank you to the following students for being our awesome moderator/presenters. Ariana Strauther, Briana Strauther, Kassidi Sanders, Tyrique Davis, and Zarria Clark. (Click on the link to view the presentation)
https://drive.google.com/file/d/1EemQnMXEj9TDSumV5fQdR1AdzXXE5qTL/view?usp=sharing
Bernard Long students and parents, please join us for our 1st Annual Trunk or Treat event on Friday, October 23rd from 12:00-2:00 on the school parking lot. ALL Bernard Long students from Birth-5th grade are invited. In case of rain, the event will be rescheduled for Wednesday, October 28, 2020.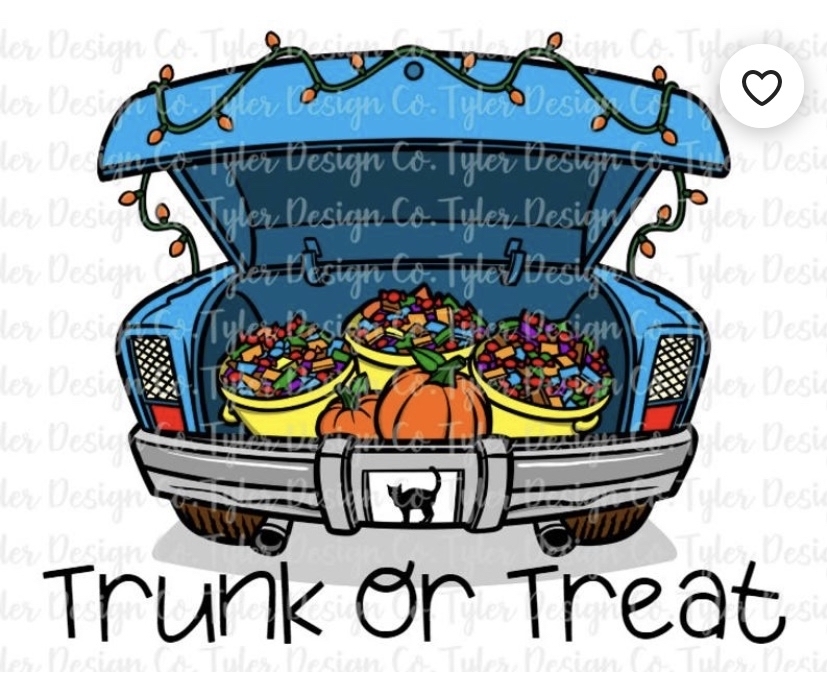 Soup N Share Free Community Food Fair *Free Food Boxes *Free COVID Testing *NAACP Membership Applications Available Date: October 22nd, 11:00 AM-1:00 PM Place: 308 Madison Avenue, Madison, IL (Old Farm Fresh Parking Lot-Corner of 3rd St)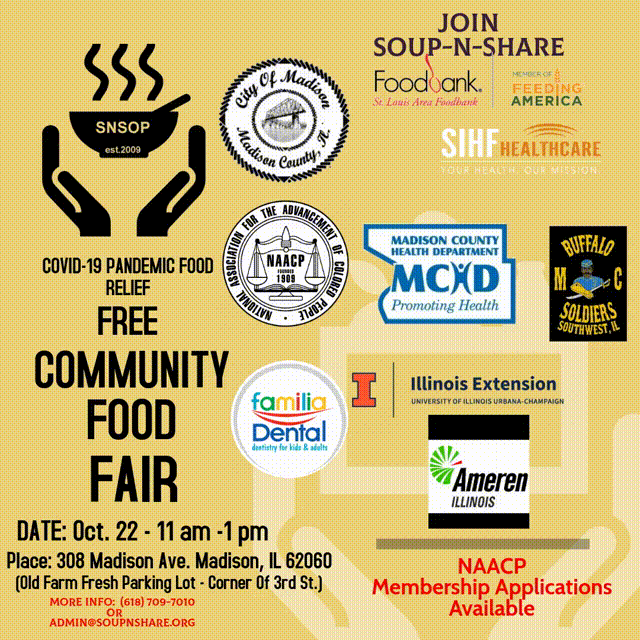 Parents: Our first quarter being virtual was really different for everyone involved. We had no idea what to expect from our students who had no choice in this pandemic keeping them away from school. However, we are excited to state that our students at the Jr. High School stepped up to the challenge and did a wonderful job. Our attendance for this first quarter of school was 91%....That's amazing! We had a number of students who worked really hard to make honor roll and high honor roll. Please check out our webpage to see the list of students. Thanks!
Students and Parents, Please come out on Saturday, October 3rd, to the "Community LOVE" Event sponsored by Miken Softball Franchise Organization and Backpacks for Betty. This event will be held at the 3rd St. Softball Diamonds from 12:00 pm-5:00 pm. Backpacks and supplies will be donated to Bernard Long Elementary School. Tyson Foods, along with the Madison County Probation /Parole Departments and the Urban League of Alton will provide food give- aways. Come join the fun. See you there !!!