Calling ALL Madison Jr. High Students. Get your "fits" and sneakers ready!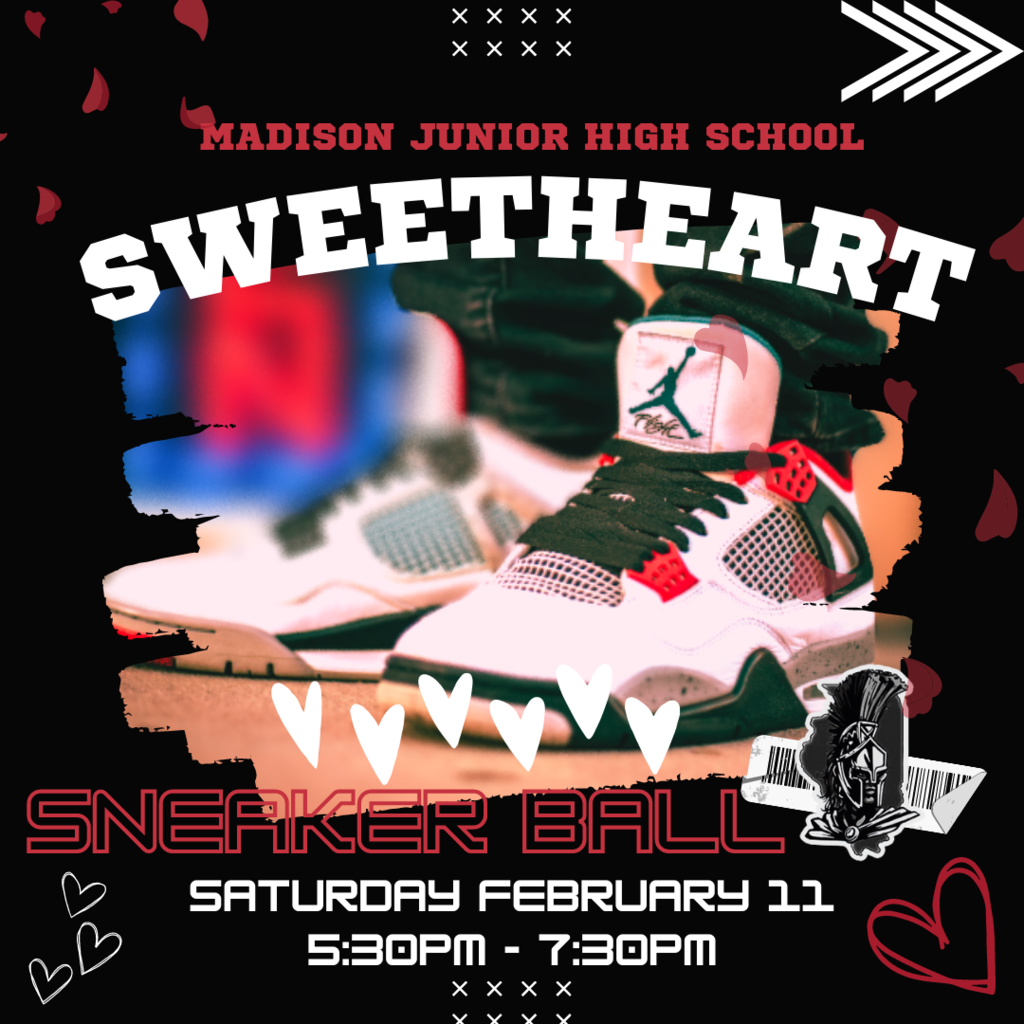 Madison Senior High School Student Council is fundraising at Chipotle! Please join in supporting our future events by visiting Chipotle on February 1st. If you cannot make it in, you can also order online using code: X9KTDMR.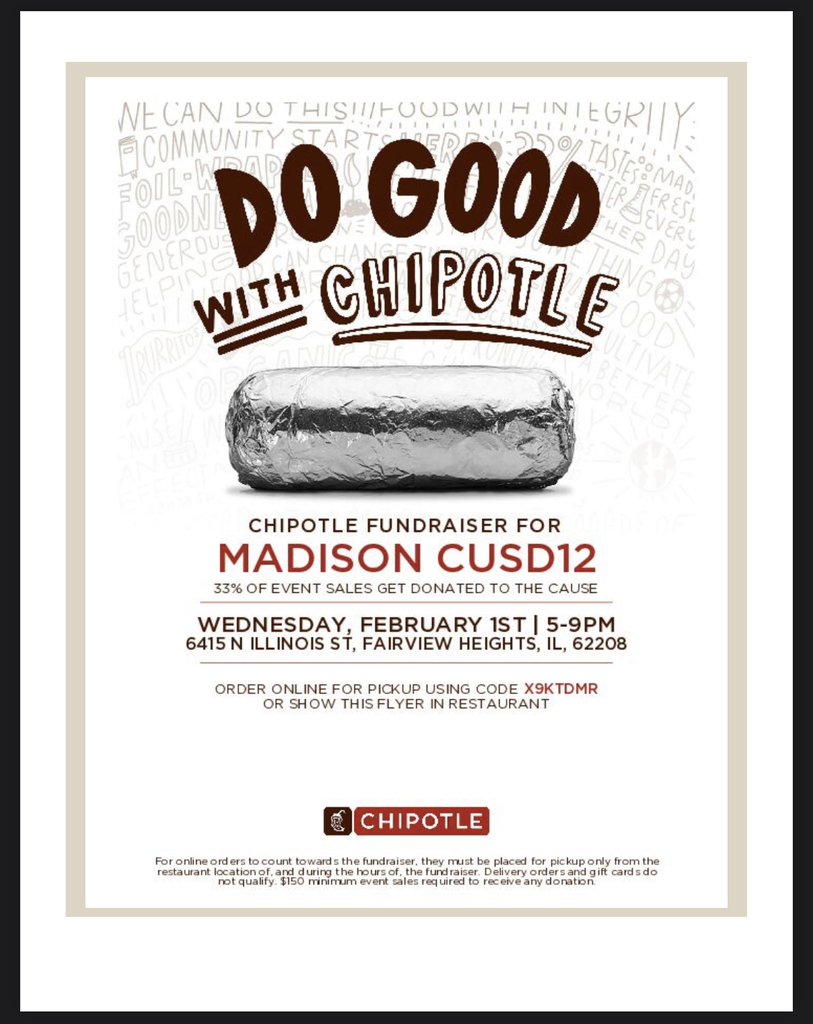 Thank you to everyone who shopped and donated to Madison Senior High School Student Council's Holiday Store. We truly appreciate your participation! As promised, we will be conducting the raffle at our first meeting in January 2023. We will be in contact with the winners :)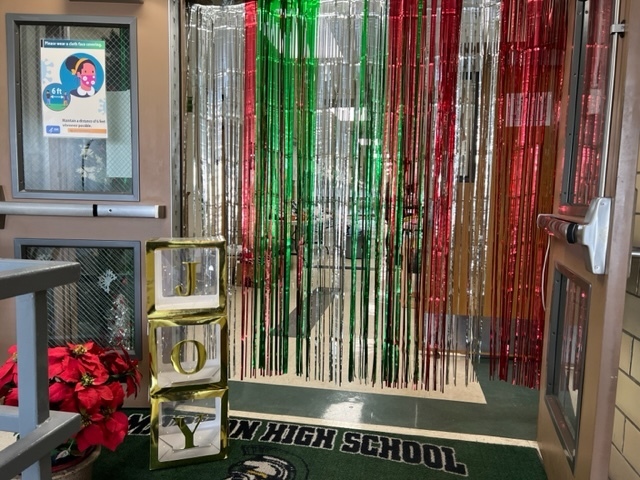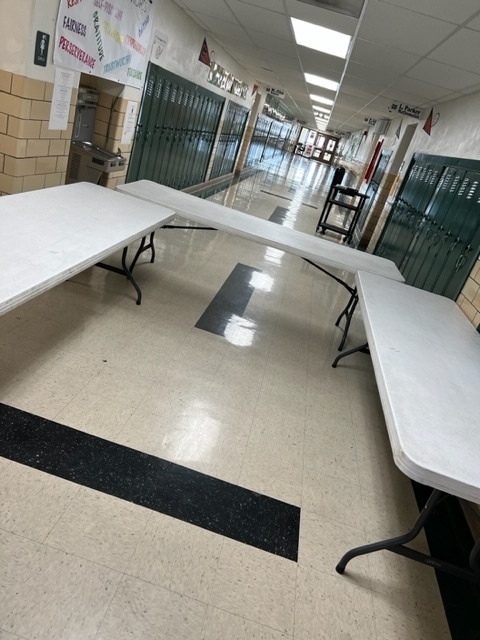 Good morning! It's still time left to grab some amazing gifts for your loved ones. There are plenty of brand-new toys, clothes, and shoes to choose from. Everything is FREE. Today is the LAST DAY. Enter through auditorium doors upon arrival or call (618)698-4483 to be let in! :)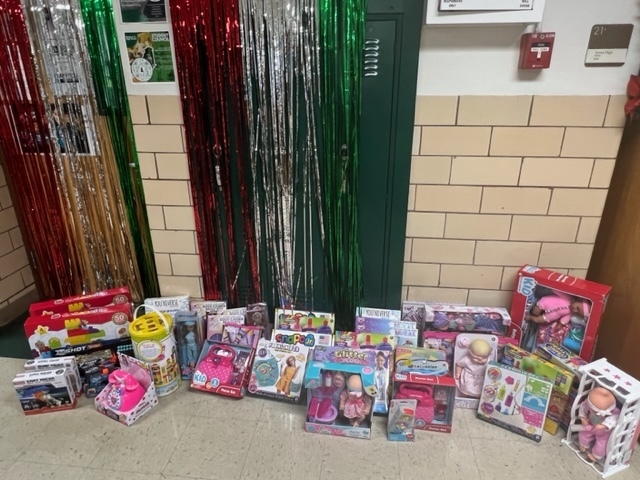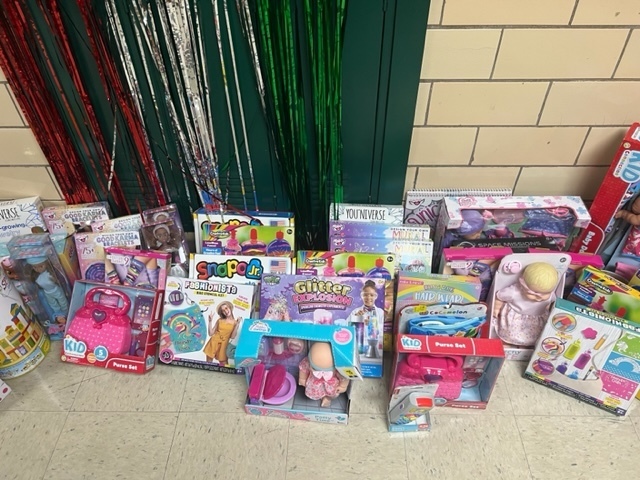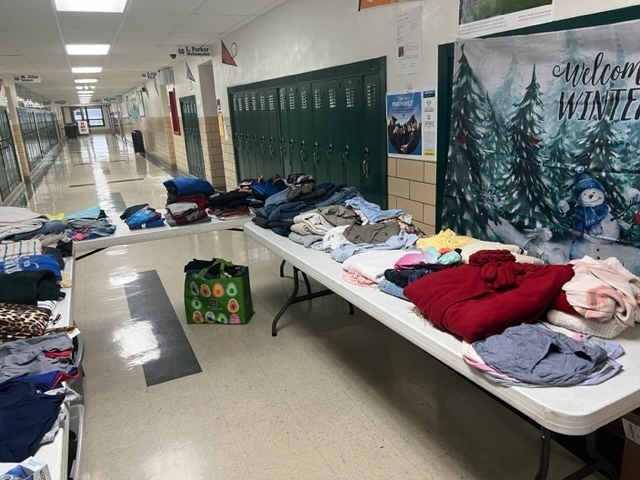 Parent Reminder: We have a 1 hour early release today. All car riders, walkers and bus students will be dismissed to go home an hour early today. Happy Holidays!

Good evening Parents: Tomorrow is December 15th - Christmas warmth day -Wear something flannel. Thanks.

Join us for our Christmas Concert tonight @6pm at Madison Senior High School Auditorium, featuring our very own talented students!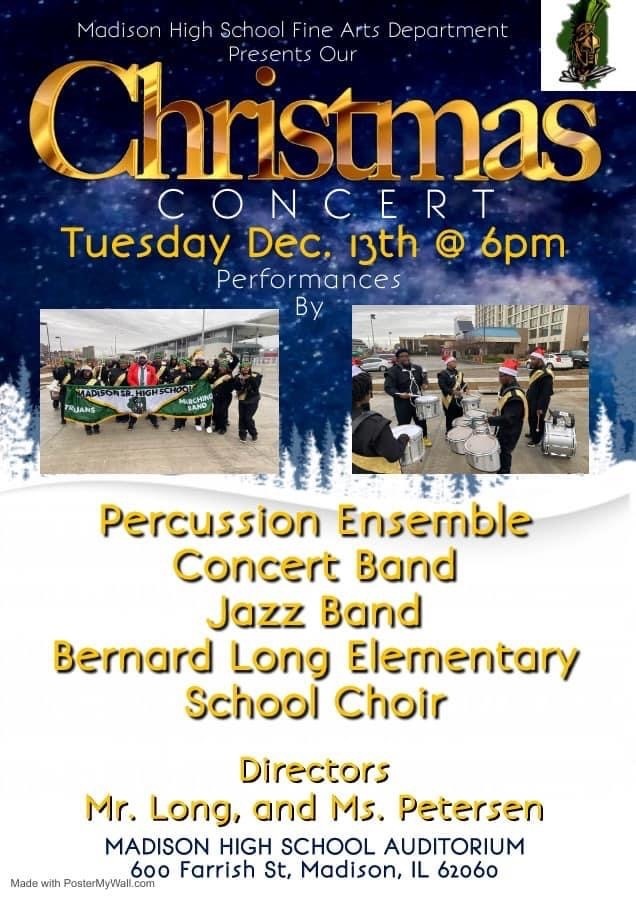 Good evening Parents! Bernard Long has their Winter Concert tomorrow morning starting at 9:30am. Doors will open to the public at 9:10am. Please be reminded that everyone entering the building will have to go through the metal detector and have any bags or purses checked. We look forward to seeing you tomorrow. Thanks.

Good Evening Parents: Pre-K students are expected to arrive at school by 9:00am. Any Pre-K student arriving after 9:15am. without approval from administration will not be allowed to attend school on that day. Please contact your child's teacher if you have any questions. Thanks!

The Madison High School Trojans Marching Band will make their Debut in the 2022 Ameren Thanks For Giving Parade on Thursday NOV,24 in Downtown St. Louis, MO at 9am. The parade will also broadcast on KOMV Channel 4.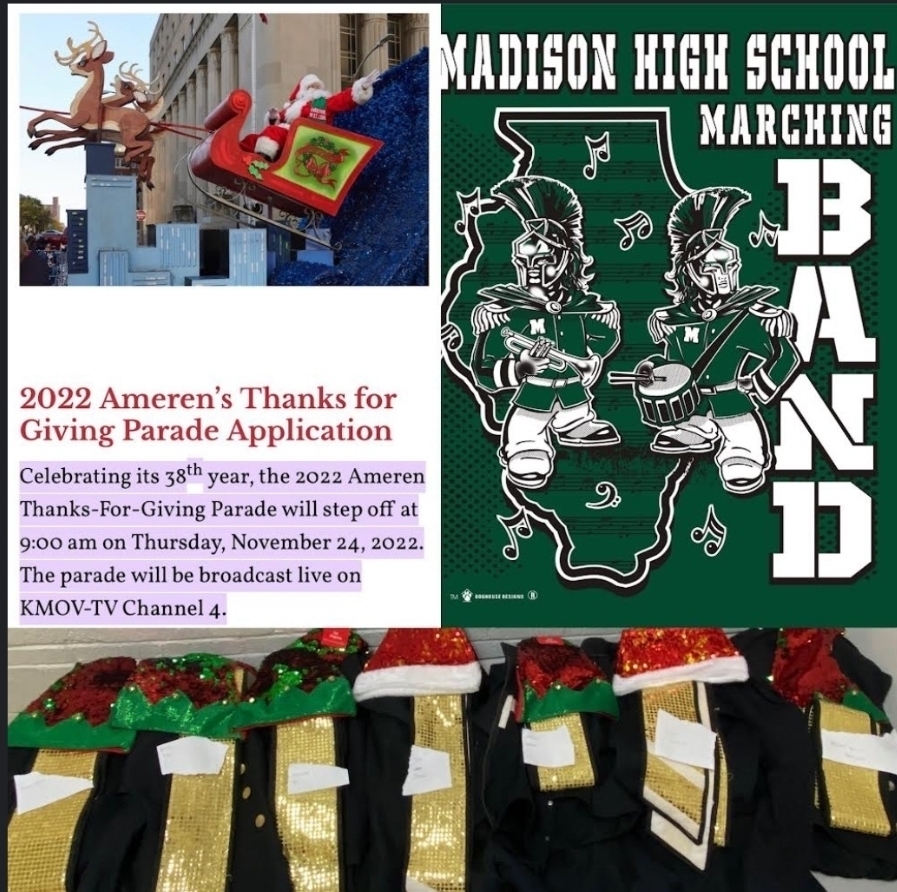 Parents: To enhance the safety of students and staff, Bernard Long Elementary will begin using metal detectors and conducting bag searches when students enter the building beginning Monday, November 28th. The safety of all in our school building is of primary importance. Happy Thanksgiving!

We are inviting you to join us as our Madison Junior and High School scholars showcase their talents! There will be dancing, singing, acting and more. Light refreshments will be provided, all we need is for YOU to join us in supporting our lovely students :)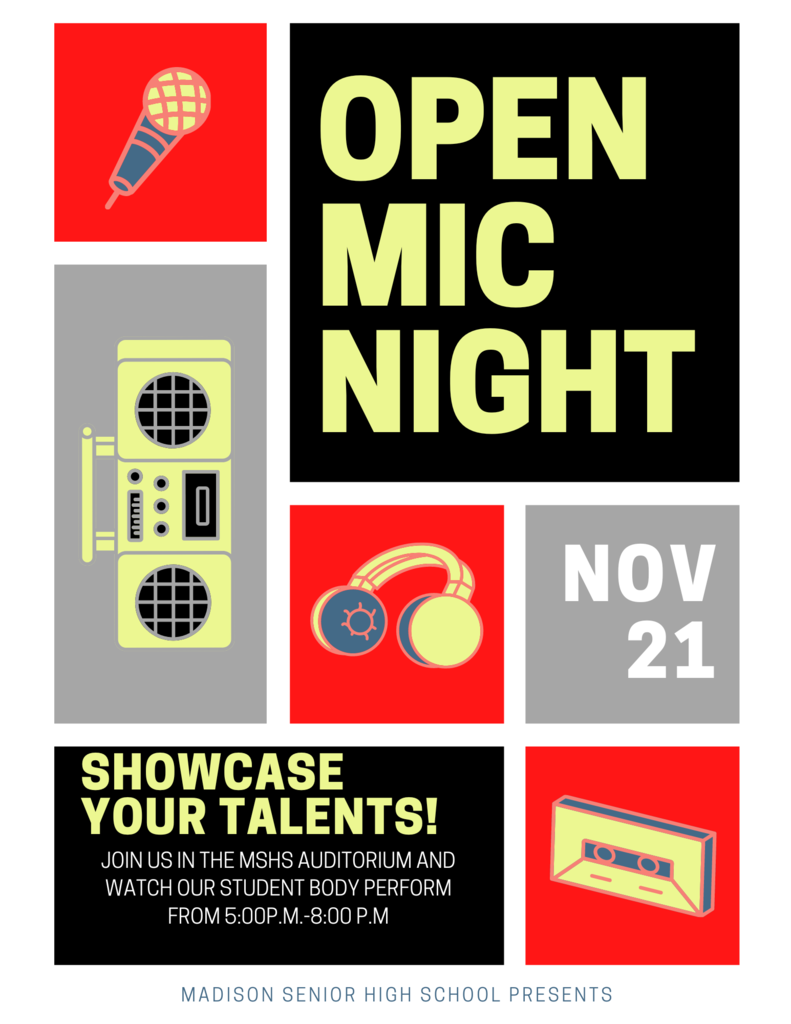 Please support Student Council as we fundraise to help with funding future events for the high school. Funds will be used to host events for the student body. Please share, shop, and invite your friends and family to support us!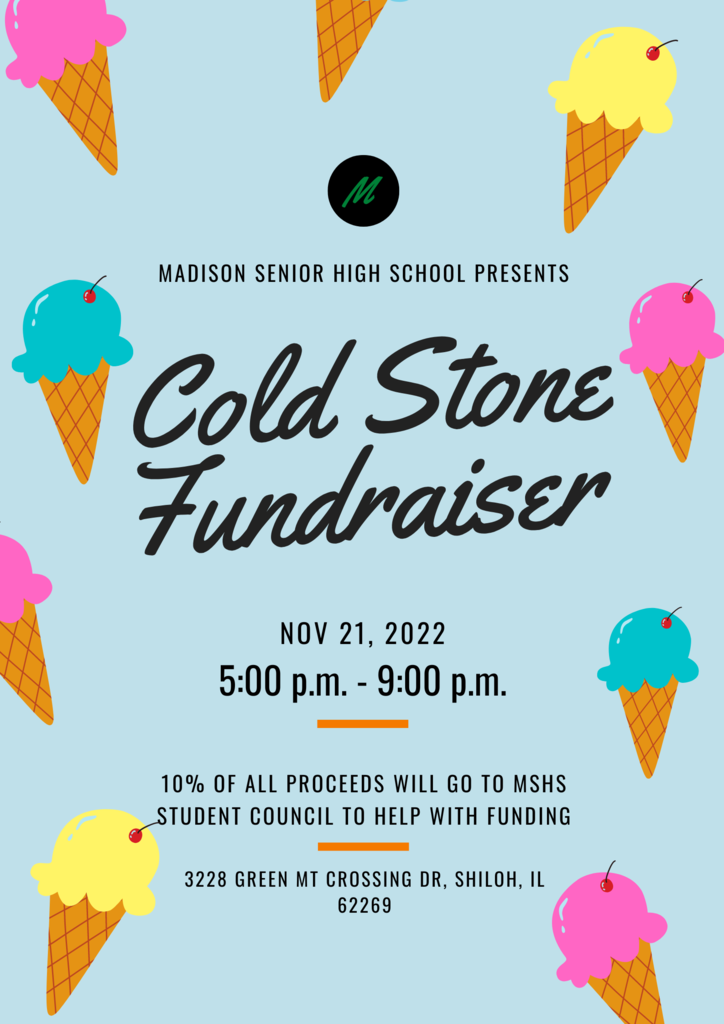 Reminder: No School tomorrow. See you on Wednesday! Have a great evening!

Madison Family, This is a reminder that there will be no school on Election Day, Tuesday, November 8th and on Veterans Day, Friday, November 11th.

Parent Reminder: We have a 1 hour early release tomorrow. All car riders, walkers and bus students will be dismissed to go home an hour early tomorrow. Also, we have parent-teacher conferences tomorrow from 4-7pm and Friday from 9-12. There is NO SCHOOL ON FRIDAY. See you at conferences!

Parent Reminder: Each student was asked last week to bring in a bag of candy to share at our "Trick or Treat" event this Wednesday. Please make sure that your child has brought in a bag of candy to share by tomorrow. Thanks!

Reminder: Tomorrow is Picture Day at Bernard Long! Dress to Impress!

Please see attachments for more details about the Homecoming Parade and Homecoming Dance this weekend.