Madison Family, We have been monitoring the COVID numbers over the past week and based on the current data we feel we are able to restart in-person instruction on Monday, January 24th. As we resume on Monday, all start and end times will be the same as before we went out on remote. When we return to school, we ask that you please remember the mitigation strategies we have in place in the District. These includes always wearing a mask while indoors on school district property as well as when on buses and maintaining social distancing. The recent IDPH guidelines indicate that students can return to school five (5) days after a positive test result or being exposed to someone with COVID-19. The guidance also specifies that the student must remain masked and be able to social distance. For some of our student populations, staying masked at all times and being socially distant may not be feasible. Due to this, schools may maintain the ten-day quarantine for those circumstances that meet the above criteria. As we return, it is important that you monitor the health of your student(s) and be aware of any COVID-19 symptoms. Individuals who exhibit any COVID symptoms should NOT report to school and contact their health care provider. Thank you for your support and the opportunity to educate your students. Sincerely, Andrew Reinking Superintendent

Madison Family, The Federal Government has started taking orders for COVID-19 test kits at the following link,
https://www.covidtests.gov
. They will begin distributing the test kits via mail later this month. Andrew Reinking Superintendent

Madison Family, I wanted to follow-up on the message sent last Thursday, January 13th, regarding in-person instruction. After reviewing the number of COVID cases both in the district and in our region it was decided that a return to in-person instruction on January 18th was not possible. Based on what we know now, we anticipate that we will be able to return our students to in-person learning on Monday, January 24, 2022. Returning to remote instruction is not what any of us wanted, but based on COVID numbers it was determined to be the safest choice. It is our goal to provide the highest quality education to our students in the healthiest environment possible. Thank you for partnering with us to educate your students. Andrew Reinking Superintendent

Madison Family, Due to the substantial number of COVID cases in our district and region, it continues to be difficult for Madison School District and the Madison County Health Department to conduct prompt investigations to identify and to exclude close contacts. Currently, we have had 20 percent of our staff test positive for COVID-19. As a result of this, students will remain in an adaptive pause and participate in remote learning through Friday, January 21, 2022. Our goal remains to return to in-person learning as soon as possible, we will provide an update of our status on Thursday, January 20. On January 11, 2022, Governor Pritzker issued Executive Order 2022-03, which adopts the CDC's recently modified quarantine and isolation periods. As a result, the Illinois Department of Public Health (IDPH) and the Illinois State Board of Education (ISBE) have both updated joint guidance for schools, consistent with the CDC recommendations and Executive Order requirements. The most significant change is that individuals who test positive or are excluded due to exposure will be able to return to school after 5 days providing they are fever-free and not experiencing symptoms; however, returning students must wear a mask both indoors and outdoors while at school for an additional 5 days. It is our hope that this new guidance will help schools return to and maintain in-person instruction. We will be providing additional information on the revised guidance from IDPH/ISBE shortly. Again, we thank you for your continued support as we work through the impact and disruptions of COVID-19.  It has been a trying start to 2022, but we will continue to push forward together to ensure the highest quality of education for our students. Sincerely,    Andrew Reinking Superintendent

Parents: Reminder that we will start remote learning tomorrow. Please be sure that your child is logged on to their chrome book on time and ready to learn. Please contact the school at 877.1712 if you have any questions or need anything. Have a good evening!

Madison Family, Tomorrow, Thursday January 6th, the district will begin providing meals during remote learning. Lunch, and breakfast for the next day, will be delivered to our regular bus stops beginning at 11:00am. Those interested in receiving meals should meet the school buses at their local bus stop.

There will be a COVID-19 vaccination clinic at Bernard Long Elementary School today from 9:00am to 3:00pm. Vaccinations will be available to anyone age 5 and up, children under 18 will need an adult with them to receive a vaccination. First dose, second dose and boosters will be given.

Parents: We will be starting remote learning Thursday, January 6 due to the rise in Covid cases. You and your child will be able to pick-up their chrome books/packets starting tomorrow from 12-3pm. You will also be able to pick-up items on Wednesday from 8-11am and 12-3pm.

Good afternoon Jr High School Students & Parents, Below you will find the Jr High School Remote Learning Schedule for classes. Students, please ensure your chromebooks are charged and you are online for EVERY class. 1st Hour: 9:00-9:37 2nd Hour: 9:40-10:17 3rd Hour:10:20-10:57 STUDENT/TEACHER LUNCH TIME 11:00-12:00 - NO CLASSES 4th Hour:12:00-12:37 5th HOUR:12:40-1:17 6th Hour: 1:20-2:00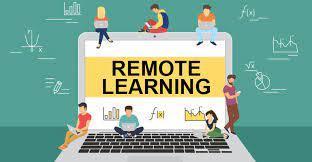 Madison Family, We wanted to let you know that due to an increase in COVID-19 cases in our region and among district staff, we will start the second semester in remote learning. You will be receiving detailed instructions from your student's school regarding remote learning, logins, and technology. Chromebooks will be available for pickup at your student's school from 9.00a - 2:00p on Tuesday and Wednesday. This is not how any of us wanted to start the second semester, but for the safety of students and staff we feel this is the safest option at this time. The new schedule for January 4, 2022 through January 17, 2022 is detailed below. Tuesday, January 4, 2022 - Remote Learning Planning Day, no student attendance. Chrome book pickup at student's school. Wednesday, January 5, 2022 - Remote Learning Planning Day, no student attendance. Chrome book pickup at student's school. Thursday, January 6, 2022 - Remote Learning day 9:00a - 2:00p Friday, January 7, 2022 - Remote Learning day 9:00a - 2:00p Monday, January 10th through Friday, January 14th - Remote Learning 9:00a - 2:00p Monday, January 17th - Martin Luther King Day, no school Tuesday, January 18, 2022 - Return to In-Person Instruction Please contact your student's school building if you have additional questions. Andrew Reinking Superintendent

Madison Family, We hope everyone had a good holiday and we are looking forward to having students back on January 4, 2022. There are a couple of items we wanted to remind families about. First, our new cell phone policy goes into effect on January 4th. Students will need to secure their cell phones in their lockers when they arrive at school and will not be able to retrieve them till the end of the school day. Second, there will be a COVID vaccination clinic at Long Elementary on January 4th from 9am to 3pm. This clinic is open to all who are eligible for first, second or booster shot. For children under the age of 18 an adult will need to be present. We look forward to seeing your students on January 4th. Andrew Reinking Superintendent

Madison Family, With the first half of the school year behind us, we wanted to take this opportunity to thank you for everything you have done to help us make this school year successful. COVID has made this school year challenging but we have strived to make it as normal as possible for our students. Our amazingly dedicated staff has worked hard to meet the academic and safety needs of all our students. We have been able to continued our proud athletic tradition and are very happy to have brought a music program back to the district. As we move into the new year, we are excited to continue our tradition of excellence. We will continue to focus on ensuring our students receive the education they deserve so they can be successful no matter what they choose to do after graduation. We are also continuing to improve our facilities with upgrades to improve indoor air quality and are very excited about our new track and football field. We hope you have a happy and safe holiday season. Andrew Reinking Superintendent

MJHS and MSHS students, tomorrow is the last day to show off your holiday spirit! Tomorrow is dress as your favorite holiday character. Will you be Santa, Mrs Claus, a reindeer, the Grinch or maybe an Elf? We can't wait to see all the joyous characters tomorrow!! Also MSHS will dismiss 1 hour early at 2:15 and MJHS at 1:55. Happy Holidays!!!!

Reminder: We have a 1 hour early release tomorrow. We will get out of school tomorrow at 12:55pm. Happy Holidays!

The 12 Day of Christmas Madison Junior High School Style:
https://drive.google.com/file/d/1D_Kehbv2nKQm5bUO2R2nfHbu834iVxYC/view?usp=sharing
Lyrics: On the12 days of Christmas MJHS gave to me...... 12 Jammed lockers 11 Days off for break 10 Mask up warnings 9 Words of the month 8 Missing assignments 7 Town hall meetings 6 Bathroom pass 5 Bonus Points!!!!! 4 Days of Suspension 3 Days of Detention 2 Fire drills AND the BEST principal in town!!!!!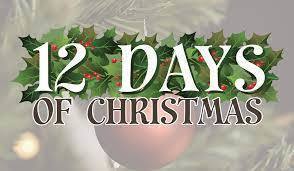 Reminder: Tomorrow is "Grinch Day." Wear your GREEN! Happy Holidays!

Reminder Jr and Sr High Students, tomorrows spirit week theme is wear your holiday colors (red, green, silver and gold) head to toe if you would like!!! Happy Holidays to ALL!!!

Reminder MJHS and MSHS students, tomorrow is Holiday Pajama Day!! Pants, t-shirts or sweatshirts, and regular shoes must be worn (no camis, shorts, slippers). We can't wait to see all your holiday pajamas!! Happy Holidays!!!!

Reminder: Tomorrow is "Pajama Day." Wear your coolest pajamas. Only house slippers that cover the entire foot will be allowed. NO SLIDES! Happy Holidays!

Parents: Tomorrow is "Merry and Bright" day at Bernard Long Elementary School - Wear Christmas attire - Example: garland, tinsel, bells, lights, Christmas shirt, Christmas socks, etc. Be creative!