Good morning! It is not too late to sign your child up for the second session of summer school (July 11-29/Monday through Thursday from 7:30-12pm). Summer School gives your child an opportunity to be more prepared for their next grade. Hurry to sign up! Contact Mr. Marshall directly at 618.792.3555 or by email at
darnell.marshall@madisoncusd12.org
.

Thank you to owners Mike Vorce of Omega Music store in Granite city, IL. He has blessed the MHS Trojans band with a brand new Dixon Drums drum set, Zildjian Company cymbals, PBone Official instruments and reeds, plus instrument cleaning supplies. We are so thankful for your donation.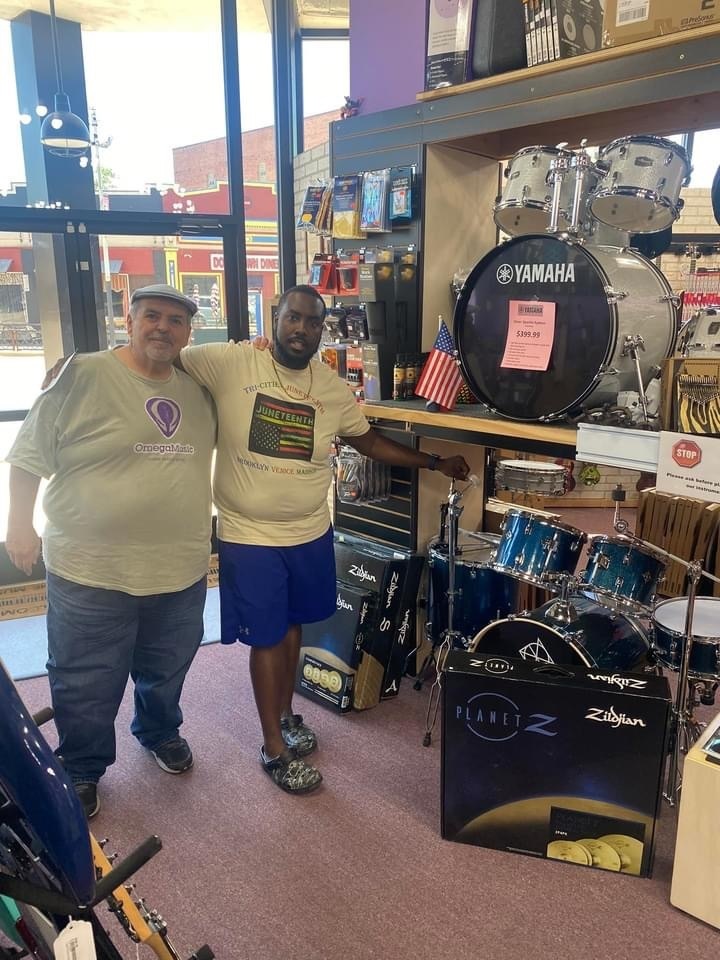 Reminder: There is no summer school on Monday, June 20, 2022. See you on Tuesday! Have a great weekend!

Madison Family, a power outage yesterday evening has resulted in the air conditioning at both the high school and elementary buildings working to not work. Due to the high temperatures forecast for today Madison CUSD #12 will be canceling school for Today, Thursday June 16th. School resume Tuesday, June 21st after the Juneteenth holiday.

Good Afternoon! It is never too early to prepare for the upcoming school year. Beat the crowds and lines by shopping for school supplies early. You may find the school supply list for Bernard Long students on our webpage under "What's the 411?" Have a great summer!

June 6, 2022 Dear Madison Family, Congratulations to you and your child as the 2021-2022 school year ended June 3! Many of us were affected by COVID-19, but we made it! The Class of 2022 graduated May 6, destined to make a positive impact on our city, state, and nation! Enclosed is a copy of your child's fourth quarter report card and the 2022-2023 school year calendar. Parents, all Chrome books must be returned. If your child has not done so, please return to the high school. Parents, you are welcome to register online or in person (see below). Proof/affidavit of residency, current utility bills, occupancy permit/lease/mortgage, state ID are required to complete registration. 2022-2023 Chrome books issuance is withheld until registration is complete. Please place the following events and dates on your summer calendar: ✔ Summer School - June 6th – June 30th, Monday-Thursday ✔ Juneteenth Holiday – June 20th, No School for Students/Staff ✔ Registration (In-Person) – Wednesday, August 3rd, 1:00 pm -6:30 pm, Cafeteria ✔ Registration (In-Person) – Thursday, August 4th, 9 am – 12 pm, Cafeteria ✔ First Day of School – Wednesday, August 17th, Full Day As I tell students often, "now go be great" – Madison students are smart and wonderful! I remain humbled and honored to serve as Senior High Principal for the past six years in our beloved hometown. Be safe, renewed, continue learning, and enjoy the summer! Sincerely, Juan H. Gardner Mr. Juan Gardner, Principal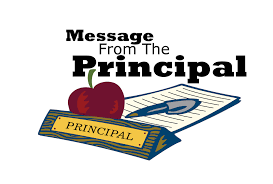 Summer Food Service Program "Food that is in when school is out!" Jun 6, 2022 thru Jun 30, 2022 and Jul 11, 2022 thru Jul 28, 2022 18 YEARS OF AGE AND YOUNGER Bernard Long Elementary School 1003 Farrish St Mon-Thurs Breakfast: 7:30am - 8:00am Lunch: 11:30am-12:00pm Madison Jr/Sr. High School 602 Farrish St Mon-Thurs Breakfast: 8:30am - 9:00am Lunch: 12:00pm - 12:30pm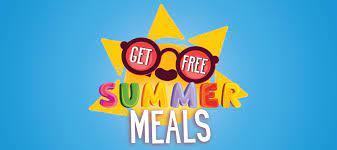 Reminder: Friday- 6/3- Summer is here! Wear bright colors or beach themed clothes. Last official school day tomorrow! Summer School starts on Monday, June 6, 2022.

Reminder: Thursday , June 2, 2022 - Movie Day at Bernard Long Elementary - Bring your favorite snack.

Parent Reminder: We have a 1 hour early release on Friday, June 3, 2022. We will release students at 12:55pm. Thank you!

Reminder: Tomorrow is "Wear your favorite color day." Looking forward to seeing the many colors worn by our students. Enjoy the rest of your day!

Congratulations to the 6th and 7th grade Madison Junior High School students who received 4th quarter awards today!! Students received awards for attendance, academics, and athletics! We are proud of you!!!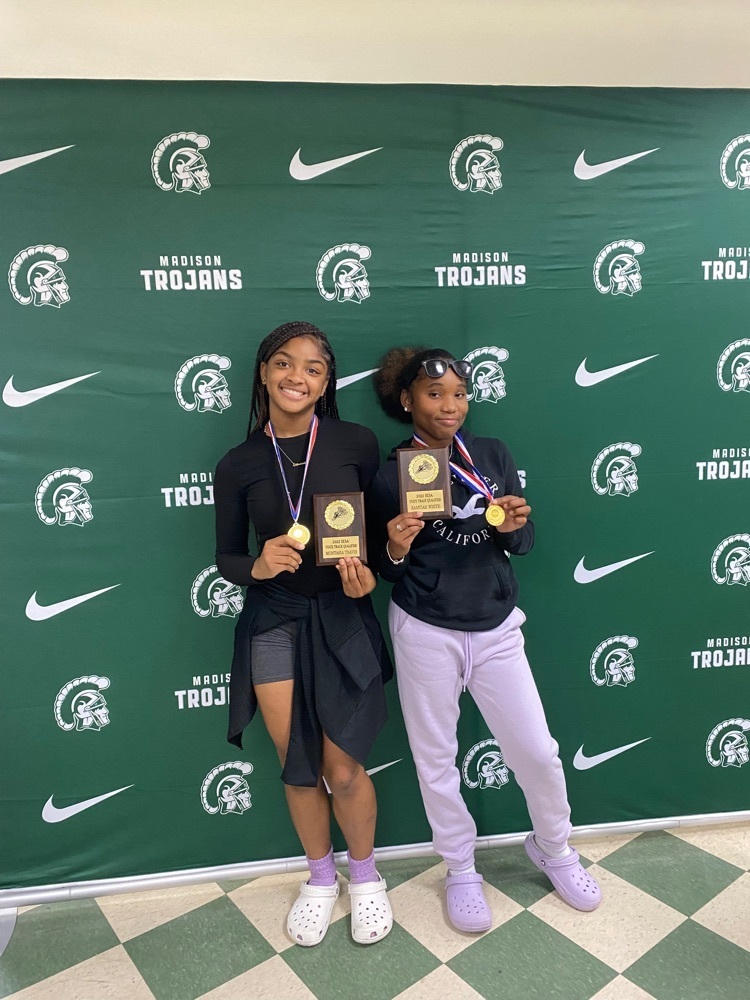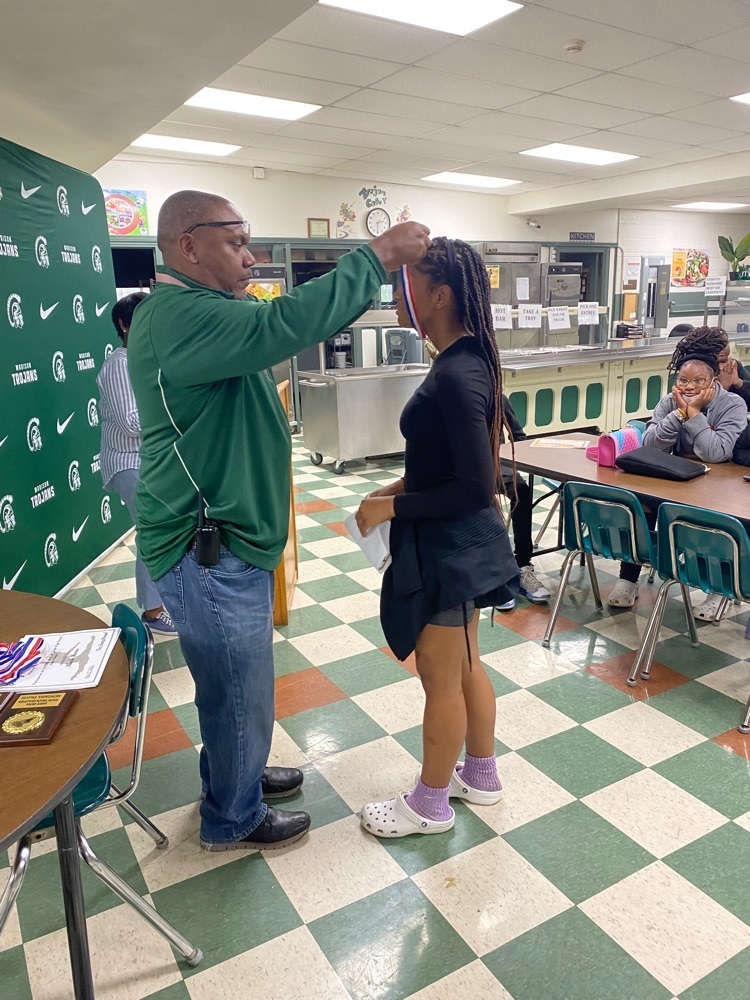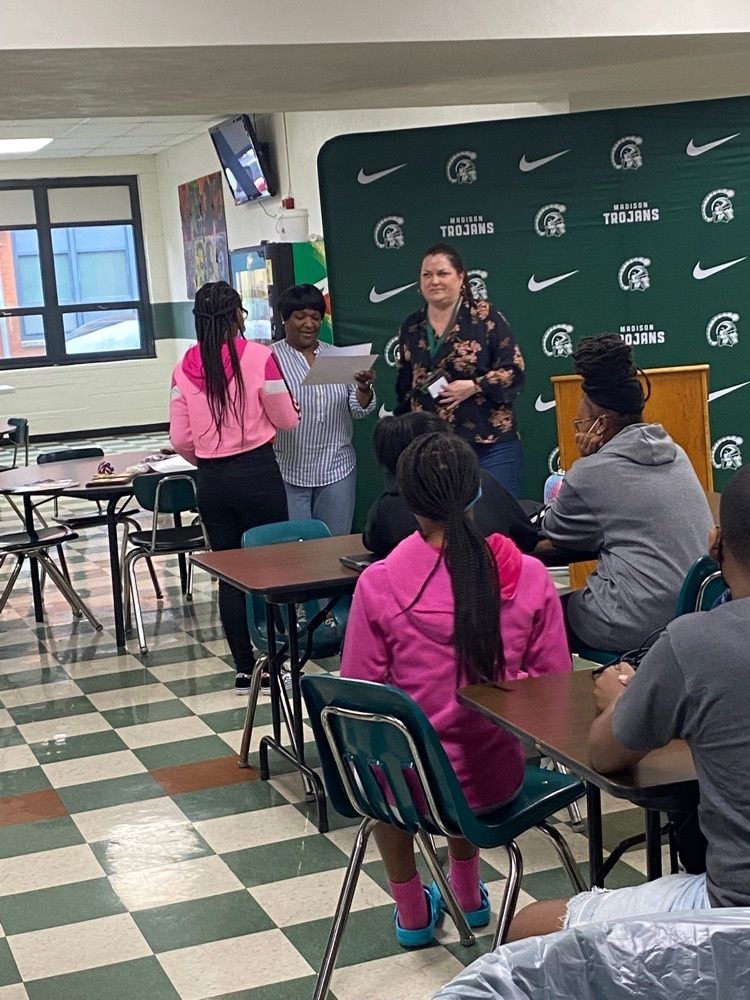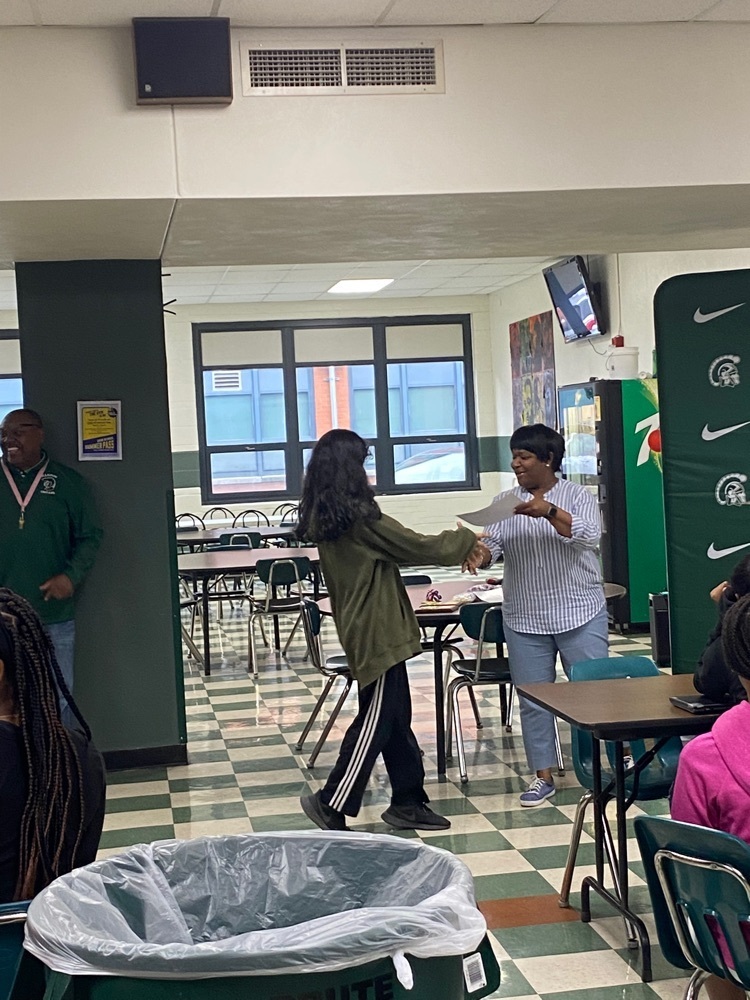 Our Kindergarten will have their promotion ceremony on Tuesday, May 31 at 9:00am. Please come out to help us celebrate our wonderful students. Thanks!

Reminder: Friday 5/27- Field Day - Wear your favorite sports clothing.

Teen Summer Youth Camp. Please see flyer for more information.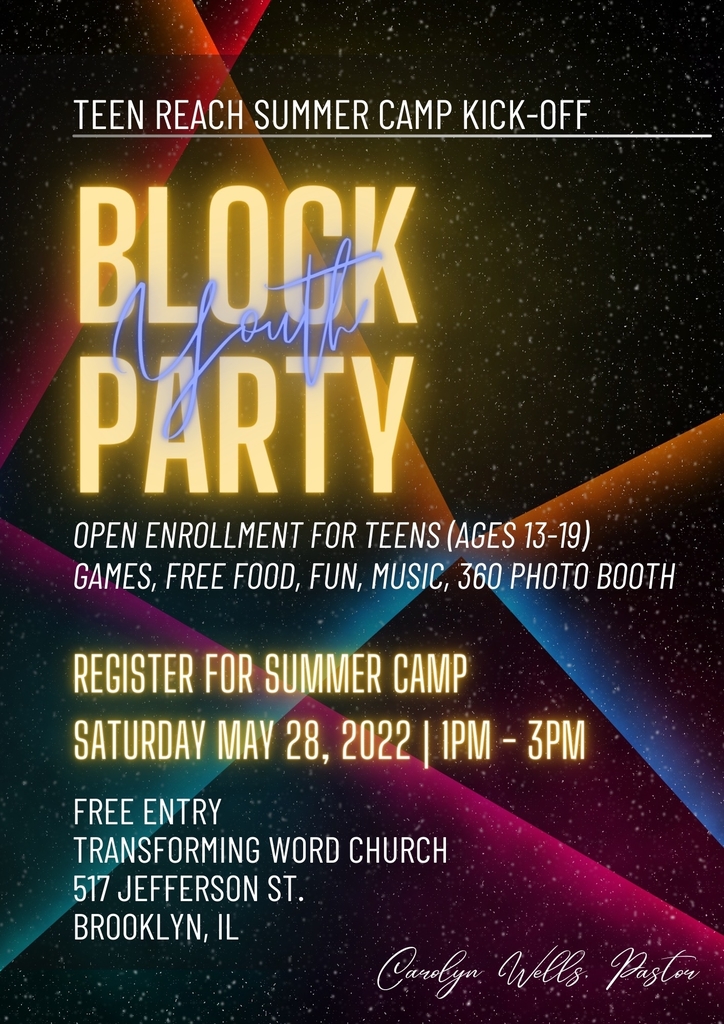 Reminder - Thursday 5/26- Your Future is Bright- Wear sunglasses and hats at Bernard Long!

Reminder: Tomorrow is "Super Hero" day! Students should come dressed as their favorite "Super Hero." Looking forward to seeing our students tomorrow!

The Percussion Institute at SIUE is a total percussion experience camp for students entering grades 5-12. Camp focus areas include: Orchestral/Concert Marching Drumset Auxiliary World Ensemble This four-day camp includes master classes, clinics, performances, ensemble rehearsals and more. Ages/Grade Levels: Students entering grades 5-12 When: Monday-Thursday, June 6-9, 8:30 a.m.-5 p.m. each day Where: SIUE Main Campus, Dunham Hall Camp Fee: $200 Contact: Daniel Smithiger
dsmithi@siue.edu
618-650-3913 Extended Camp Care Early drop off: 7-9 a.m. Late pick up: 3-6 p.m. Pricing $55, morning or afternoon only $90, morning and afternoon Depending on the option you choose, staff will be responsible for ensuring your camper arrives at camp on time and/or that they are picked up at the end of camp. If interested please contact Mr. Long PRIOR to registering...
https://www.siue.edu/summer/camps/percussion-institute.shtml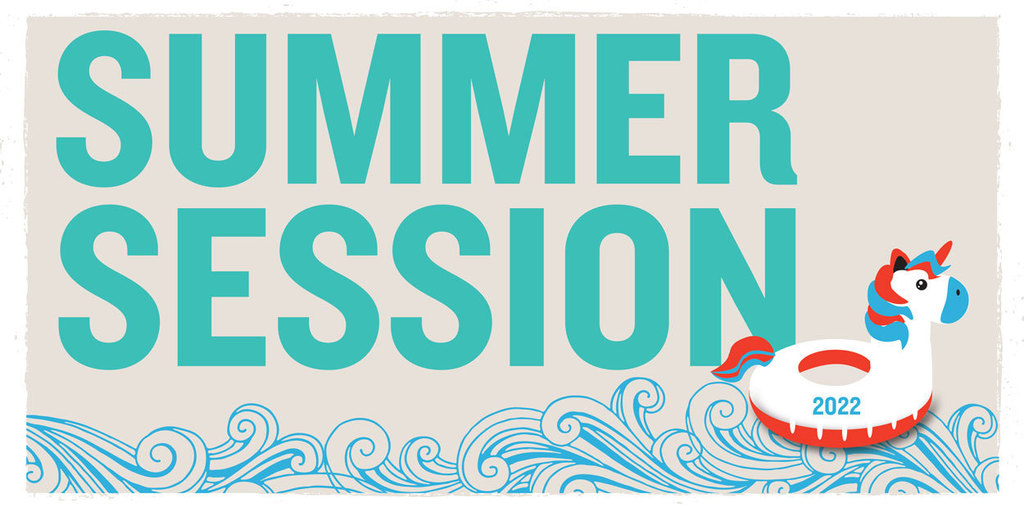 Congratulations to Superintendent Dr. Reinking on the 2022 MAPO (Metro East Professional Organization) Honoree in Education Award.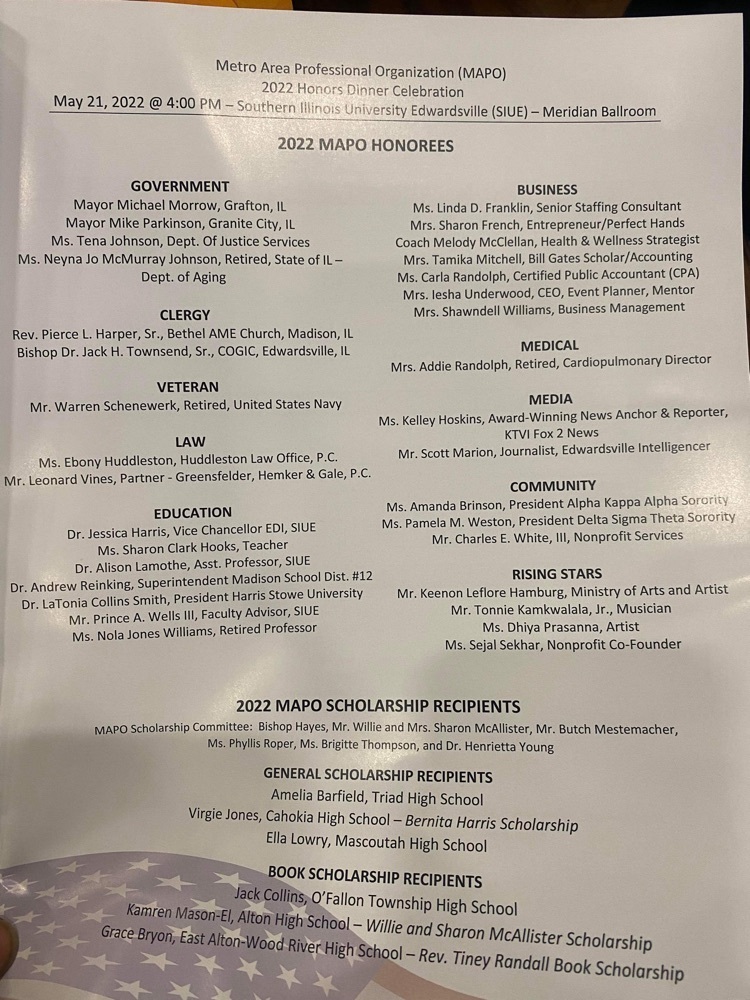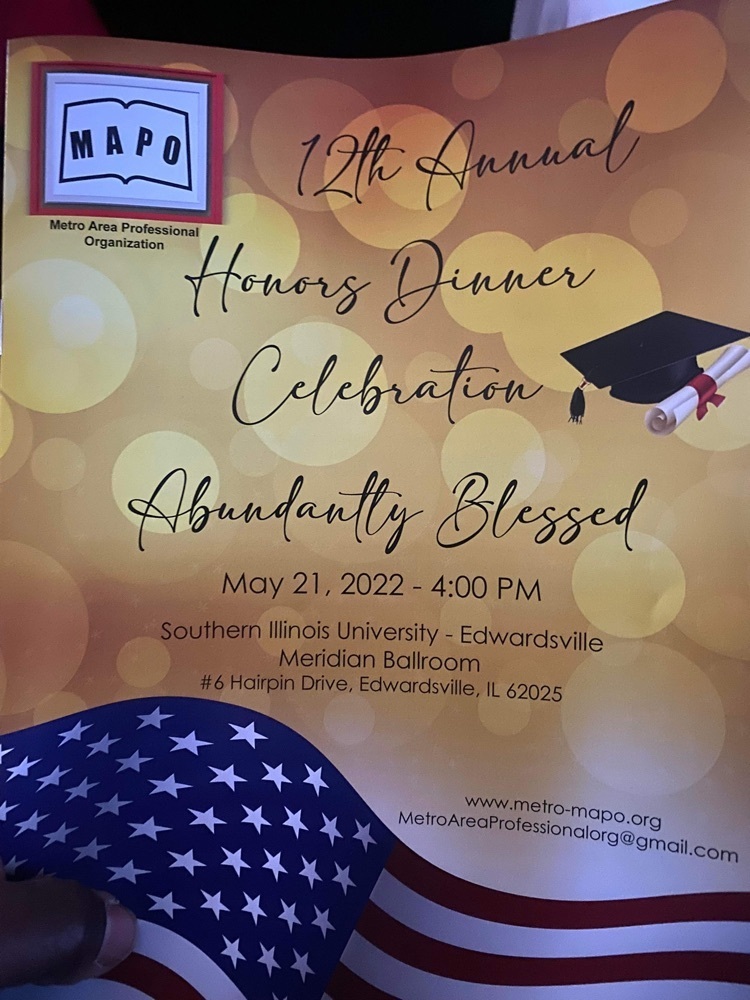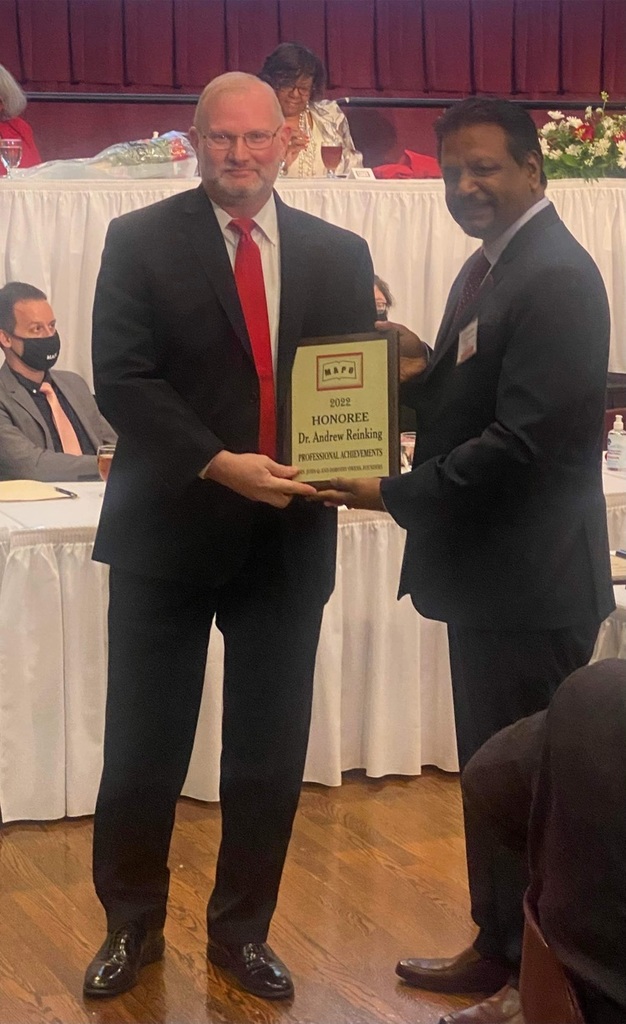 The 8th Grade Class of 2022 Promotion Ceremony was held this morning in the Don Freeman Gymnasium. This class has persevered amidst uncertainty and rose above all challenges. Thank you to our phenomenal guest speaker Lecia Rives. Her uplifting and energetic message to block out the haters and be somebody resonated with everyone in attendance. We also thank Dr, Reinking, School Board Vice President Mrs. Gardner, parents, teachers, staff, and all of the students of MJHS for attending the ceremony and making it memorable for the 8th graders. If you missed the graduation, it was live streamed and can be viewed here:
https://youtu.be/IcSYjrqutvQ