Kindergartners from Mrs. Heinz and Mrs. Peterson-Warren's class explore with hands on marshmallow math.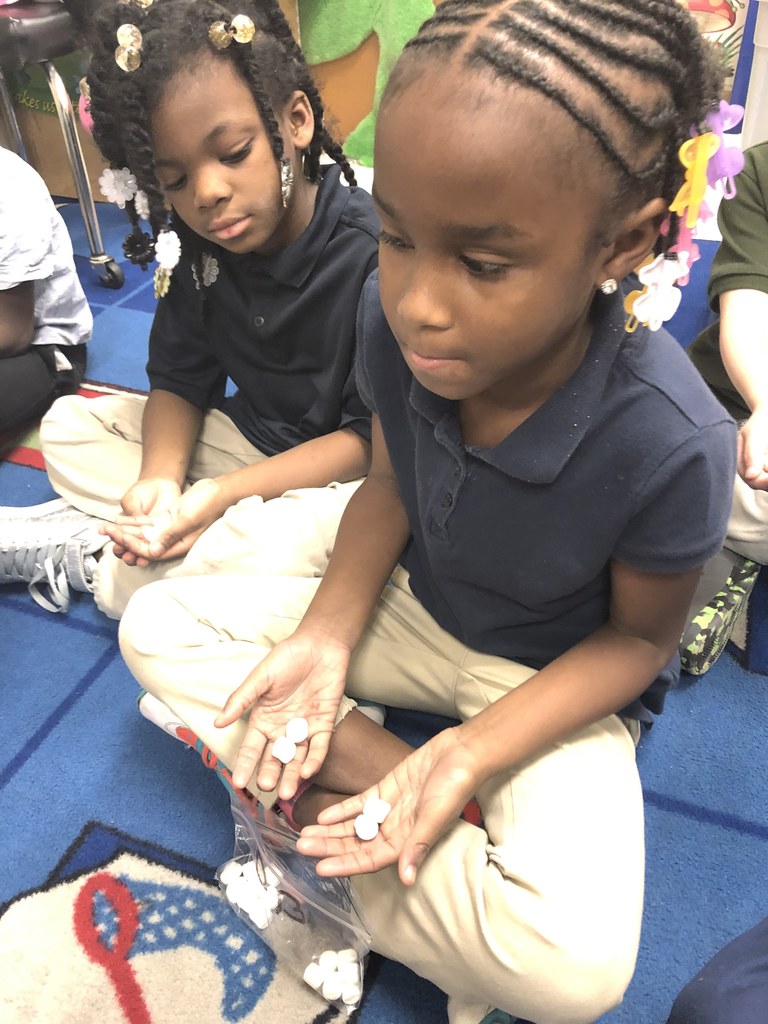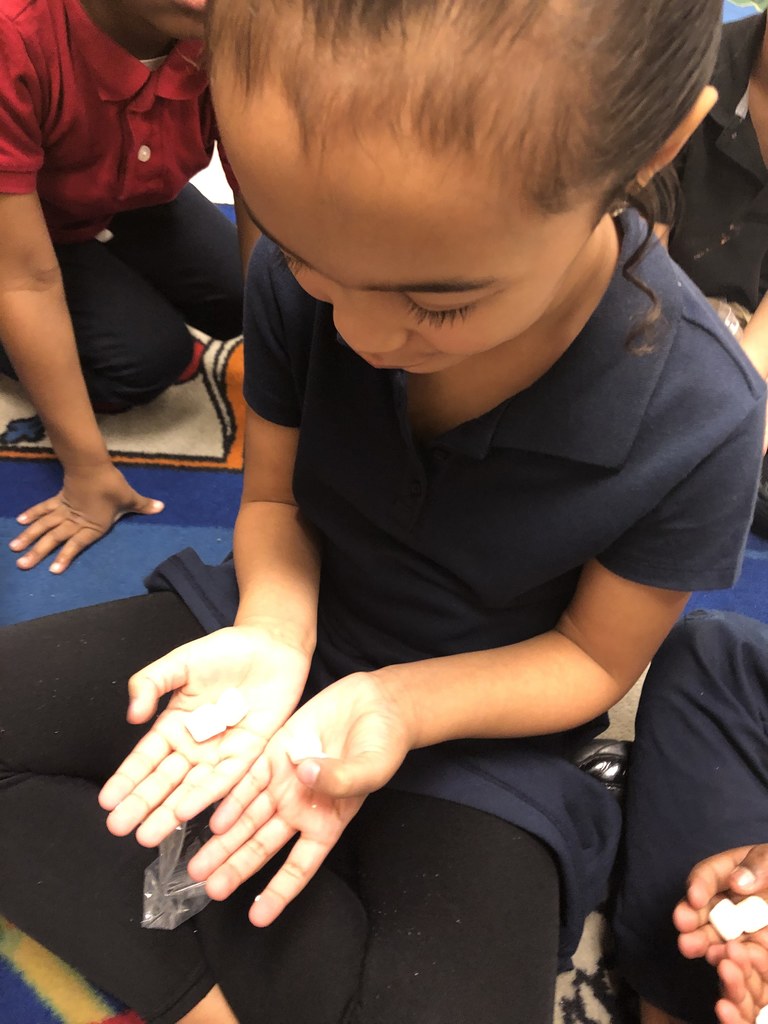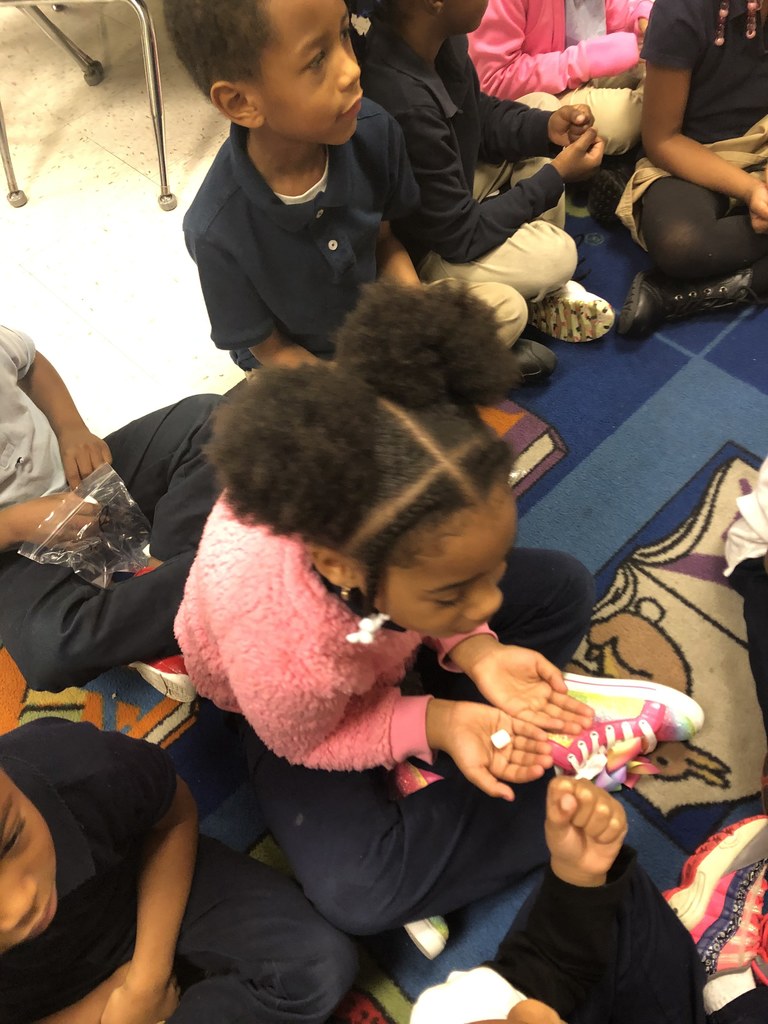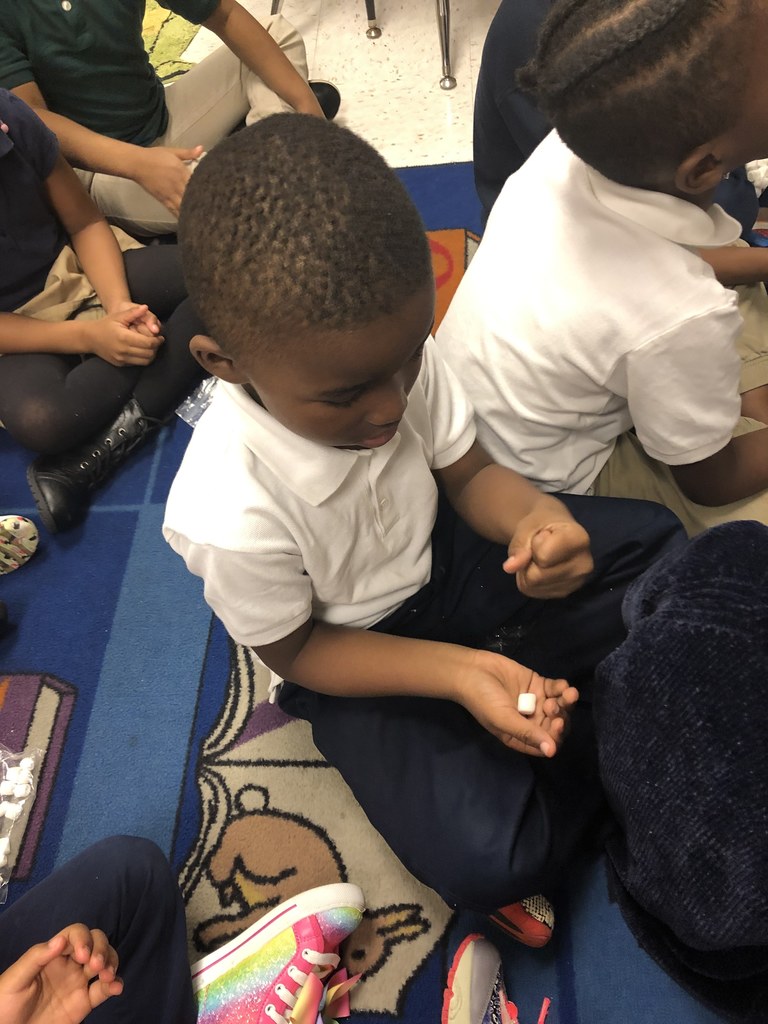 Bernard Long Elementary Student and Teacher of the month!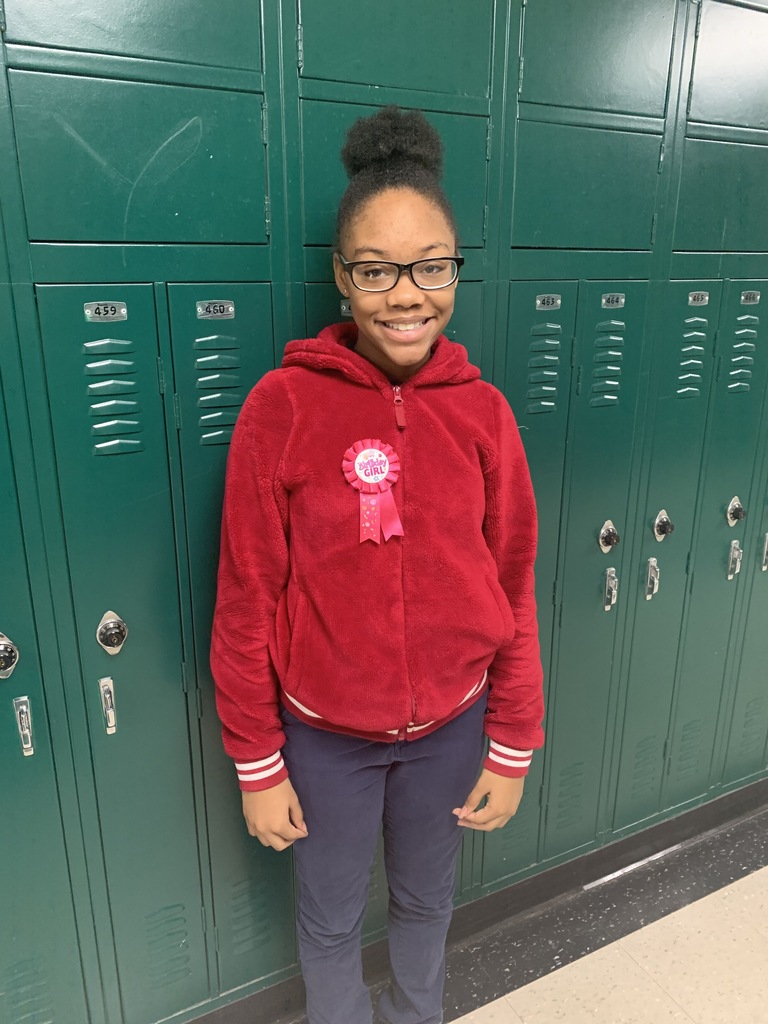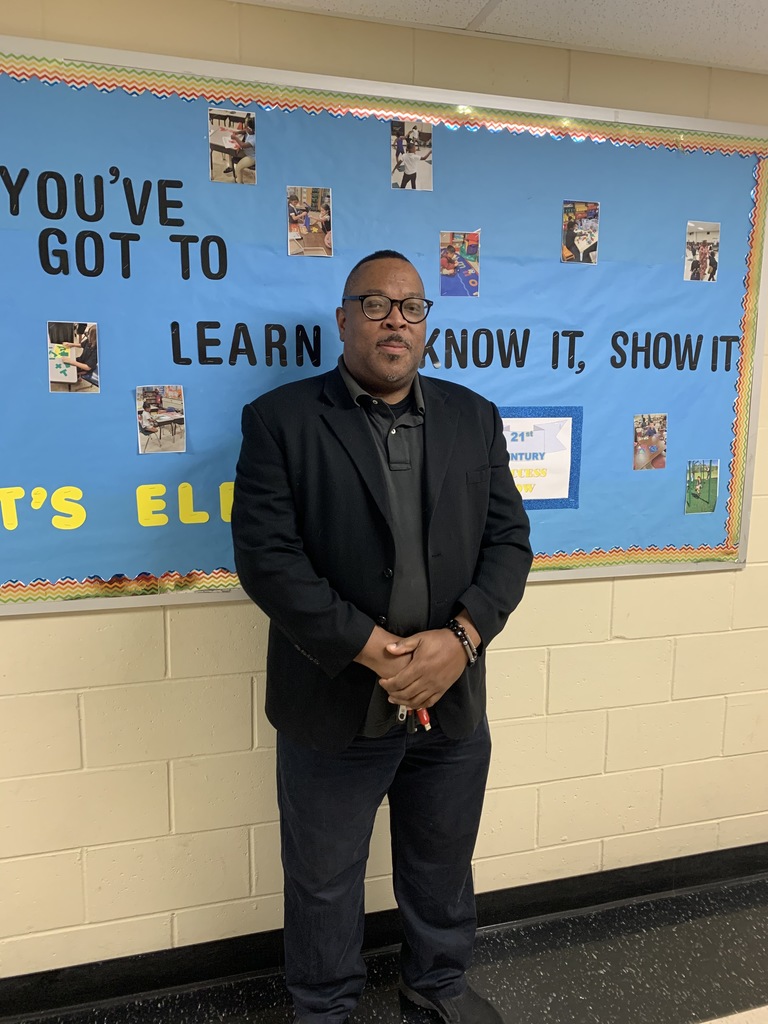 Parents, please complete the 5 Essentials Survey to help our schools!!! This short survey data is important to what we do for your students, families and community. Copy and Paste the web address to take the survey-
https://survey.5-essentials.org/illinois/-
Thank you.

No Game Tonight!

Congratulations Madison Jr High School October and November Students & Staff of the Month. 6th graders: Jaden Leslie and Anthony Adams. 7th graders: Taniyah Davis and Adrian Burton. 8th graders: Xavier Gines and Tyrique Davis. Not Pictured Staff of the Month: Mr. Succarotte and Mrs. O'Bannon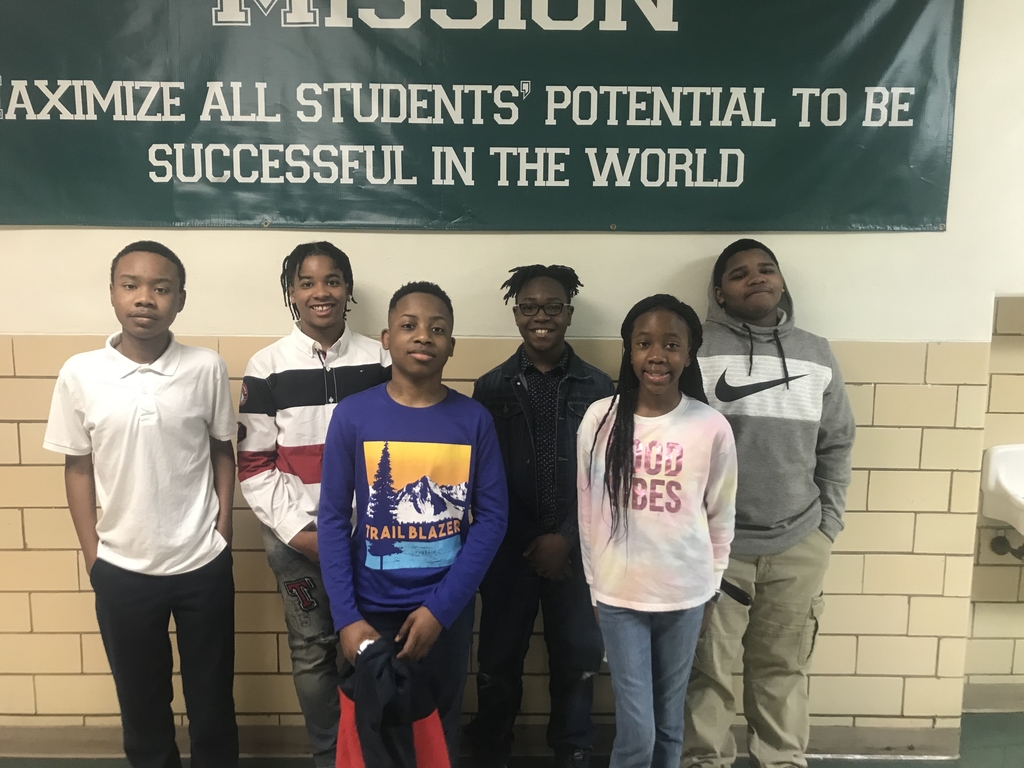 Jr. High Trojanettes in action!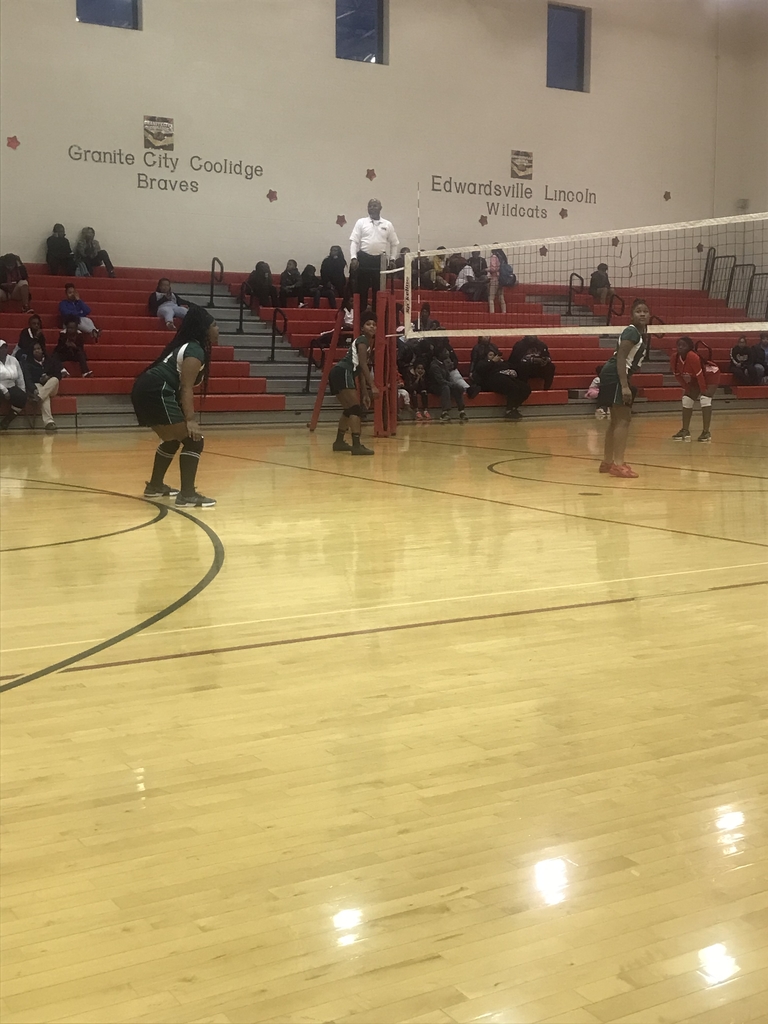 Merry Christmas and a Happy New Year to all of Madison CUSD 12 parents, students, faculty, and staff. May this day be filled with wonderful memories and joy as we celebrate with our love ones.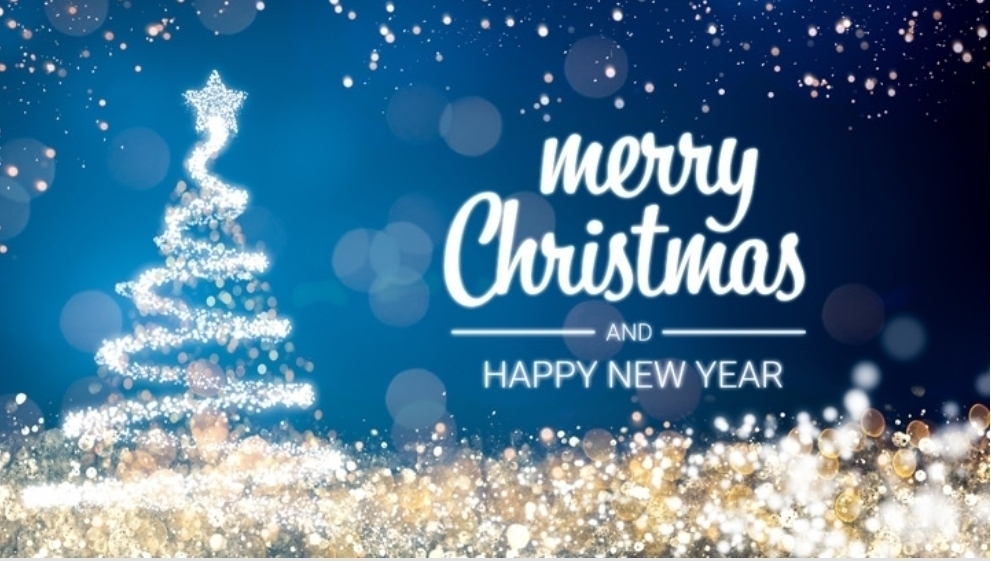 Bernard Long Elementary Student and Teacher of the month

Second graders visit the Edwardsville Children's Museum.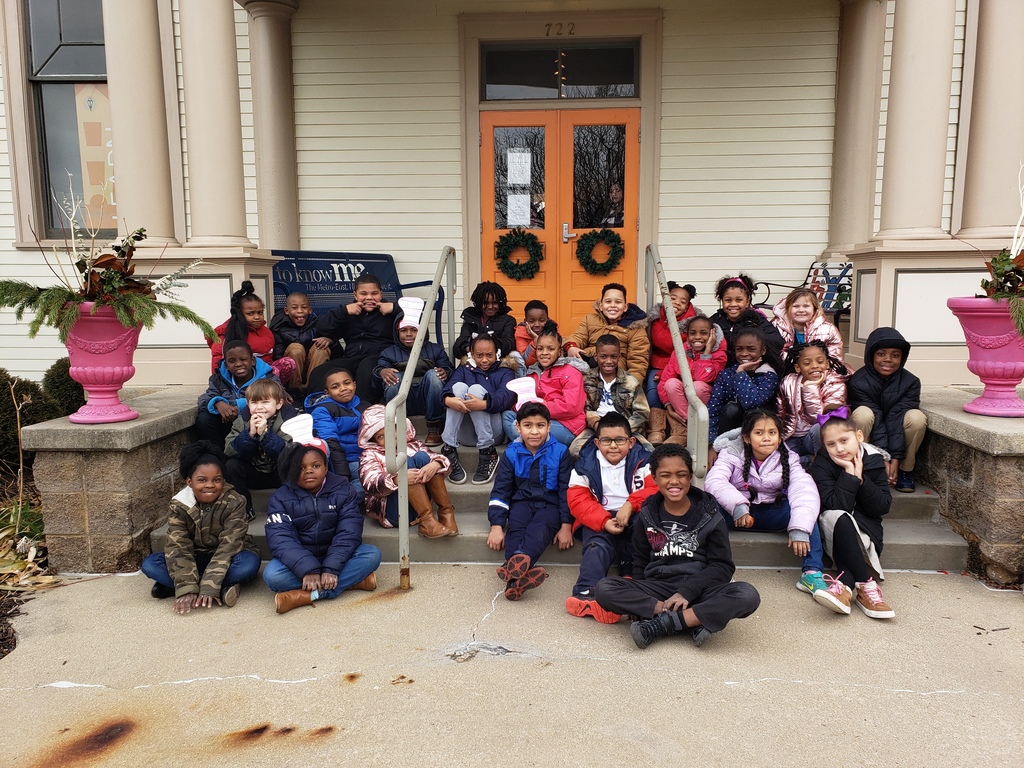 Dr. Reinking visited the kindergarten students and staff to read "The Gingerbread Man".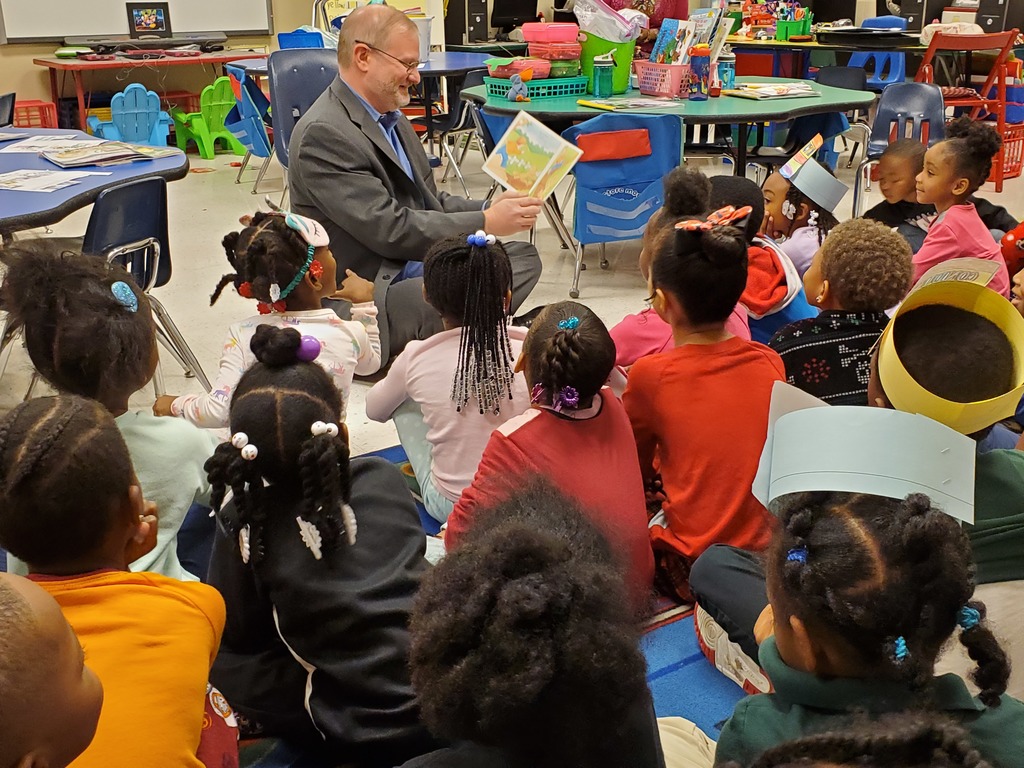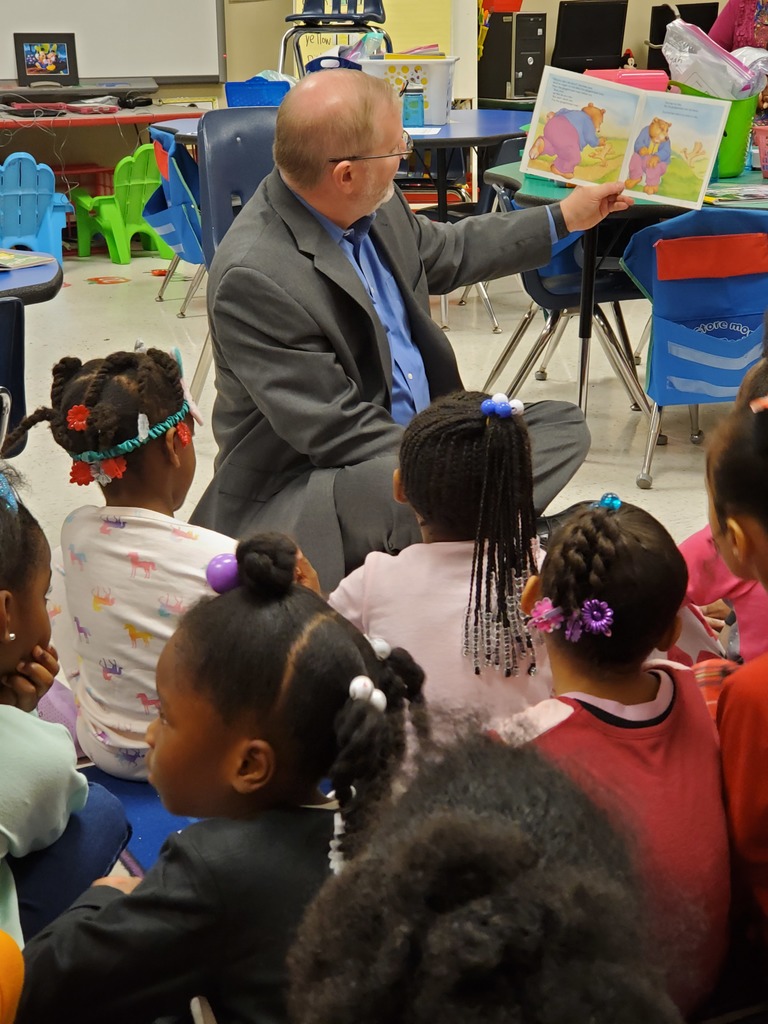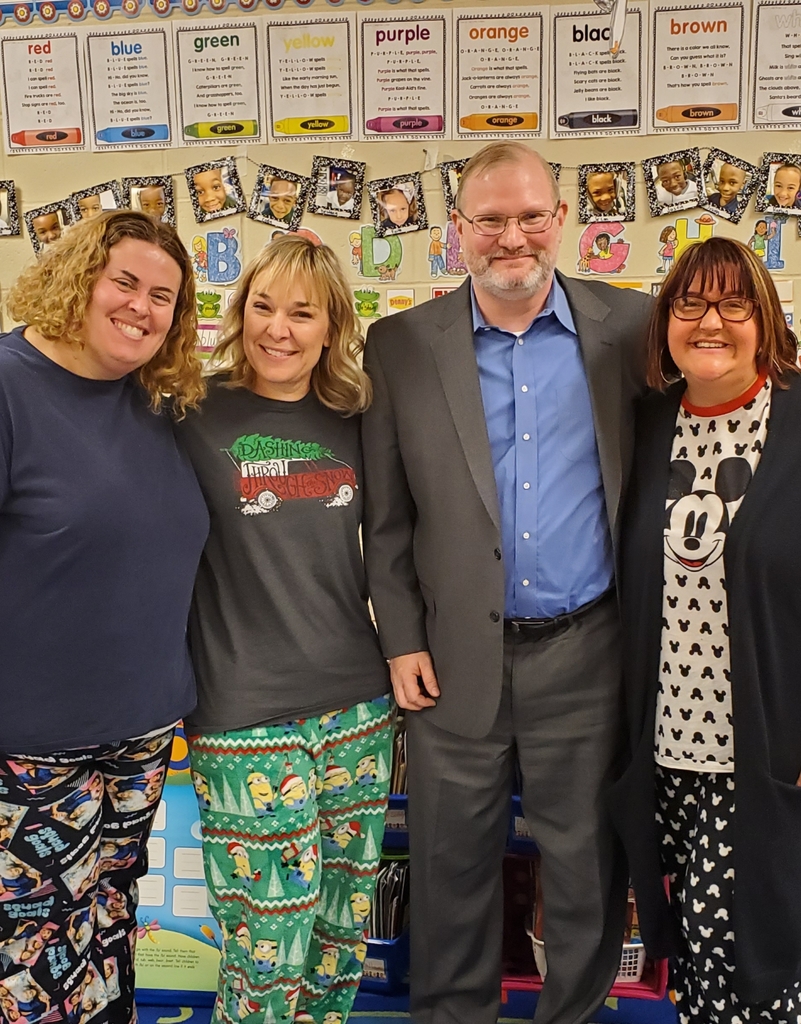 Tomorrow is Thursday!!! Wear your red, green, silver and gold tomorrow to show your holiday spirit! Remember all monies go to help the family of our former student!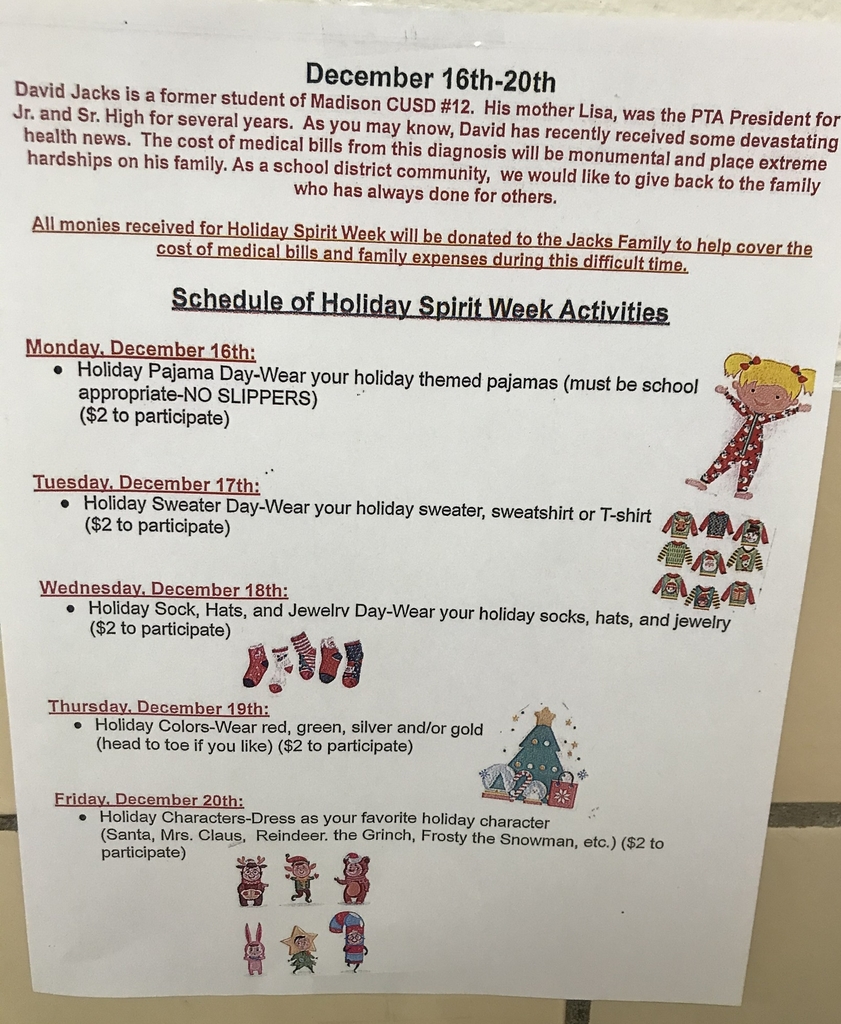 Good Afternoon, parents, students, faculty, and staff, this is a reminder that all district schools will be having an one hour early release day on Friday, December 20, 2019 for each respectable school time.

Due to the snow days, Tomorrow (Wednesday) we invite all staff and students to participate in our holiday spirit week benefit by donning holiday PJs, holiday sweaters, and/or holiday socks, hats, and jewelry. Pay $2 and wear any or all!!! We will continue with the spirit activities for Thursday and Friday. Stay warm today and I can't wait to see everyone's holiday spirit wear tomorrow!!!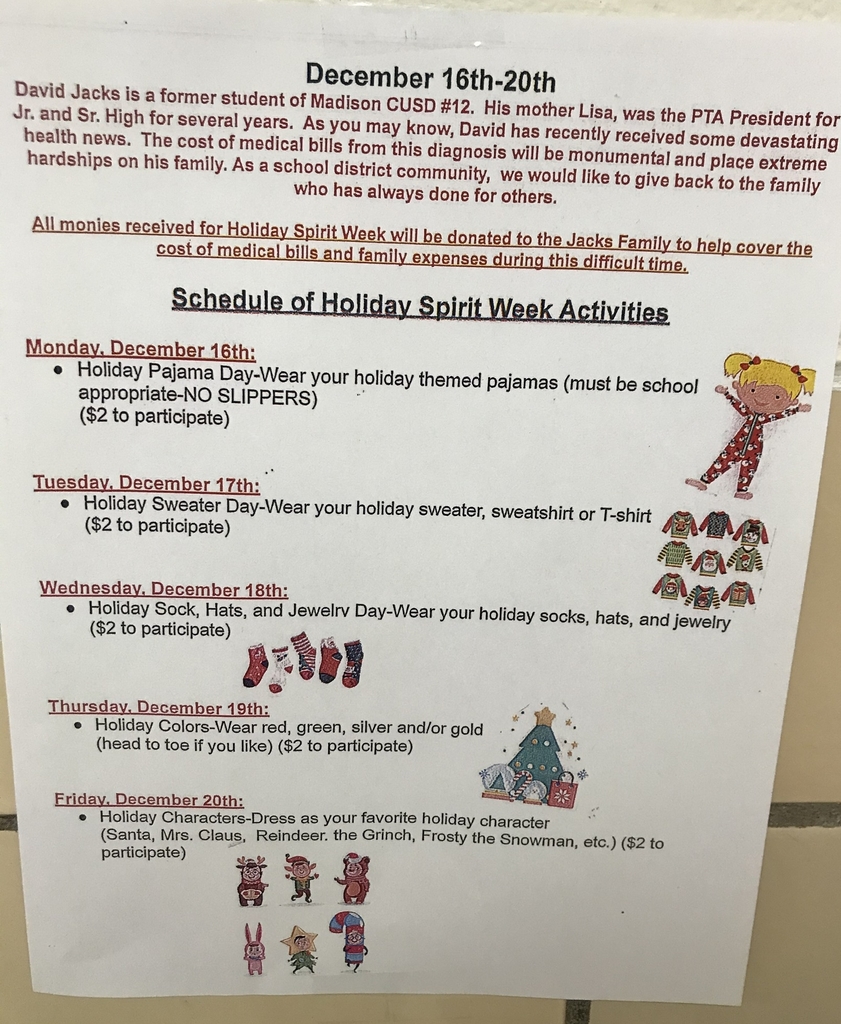 Due to continued inclement weather conditions forecast through early Tuesday morning, Madison CUSD 12 will be closed all day Tuesday. Continue to stay safe and warm.

Madison CUSD 12 will be close tomorrow, 12/16, due to road conditions in the district and the forecast for sleet, freezing rain, and snow throughout Monday.

District Wide Holiday Spirit Week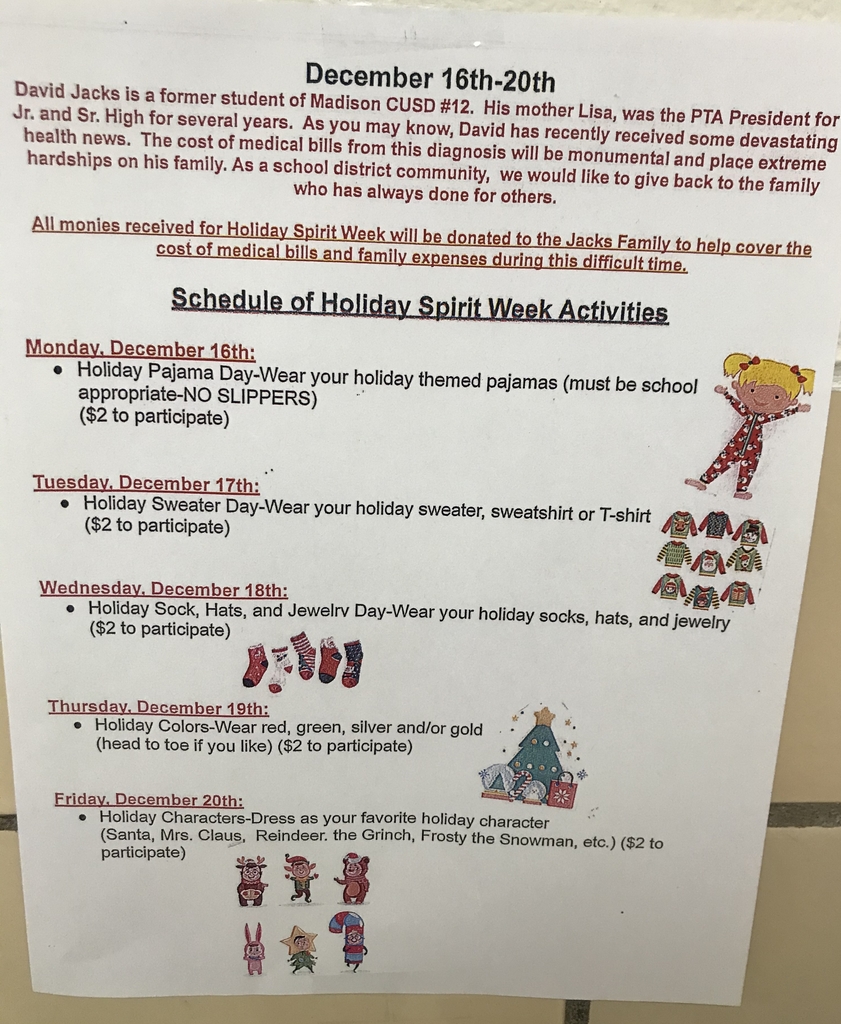 Today's High School Girls Basketball Game has been cancelled. Reschedule of home game will be on January 27th, 2020 against Carnahan High School.

Ms. Coleman's class worked with Ms. Asami Iba learning how to do origami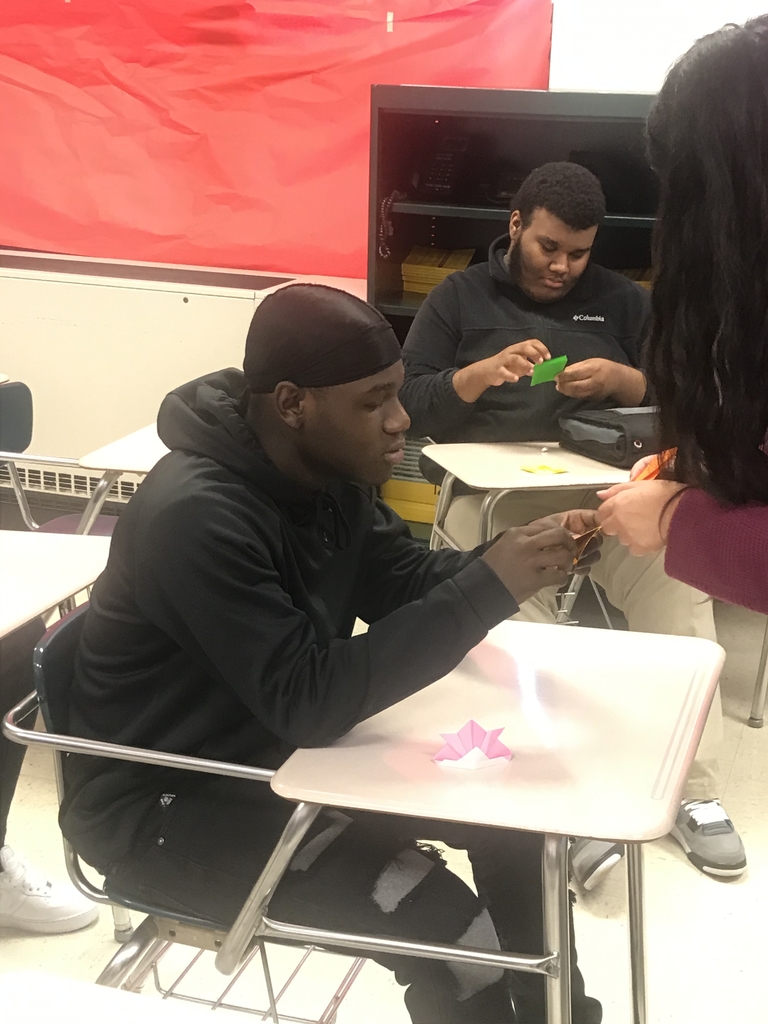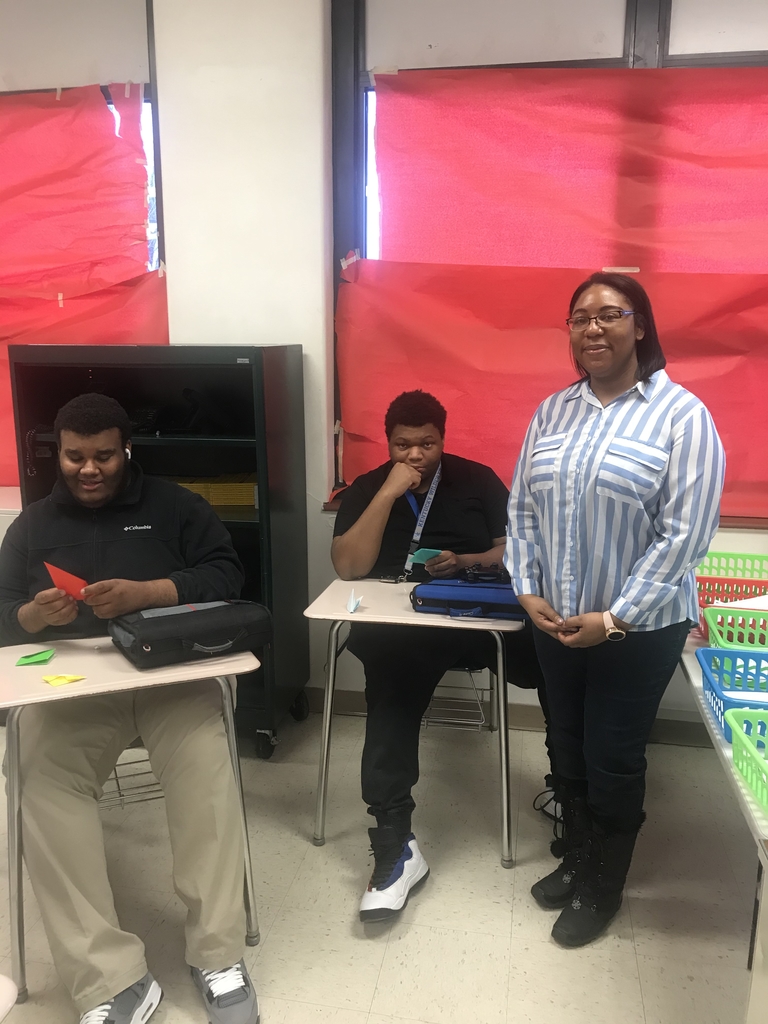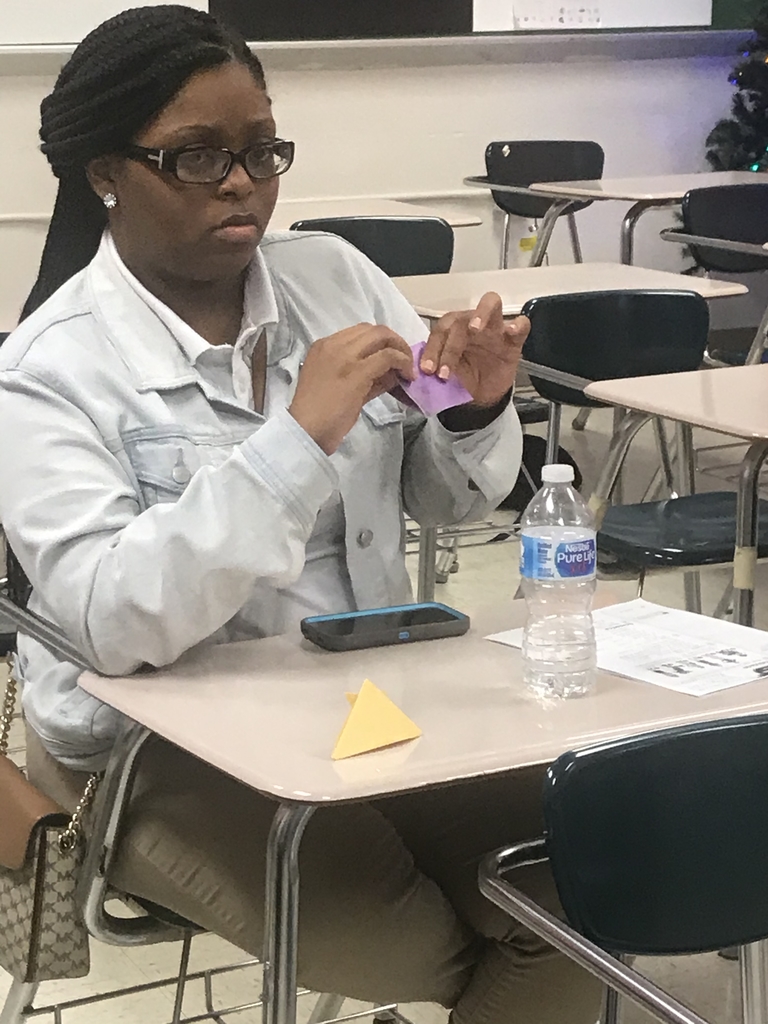 Mr. Succarotte and his students learning about the Egyptians!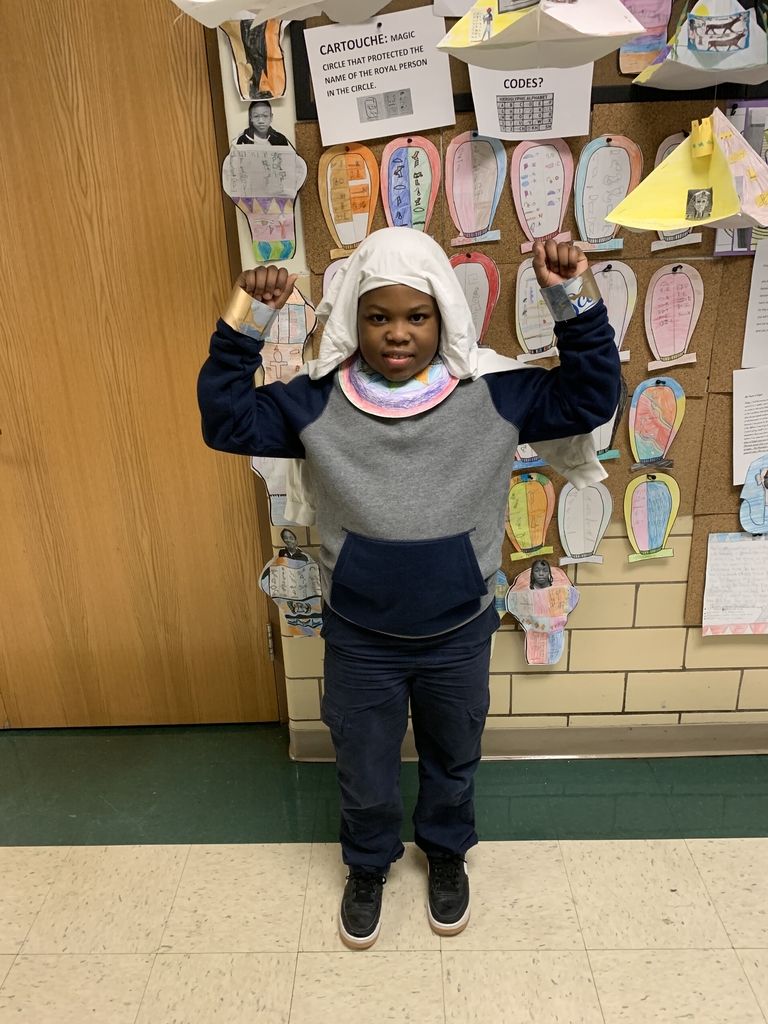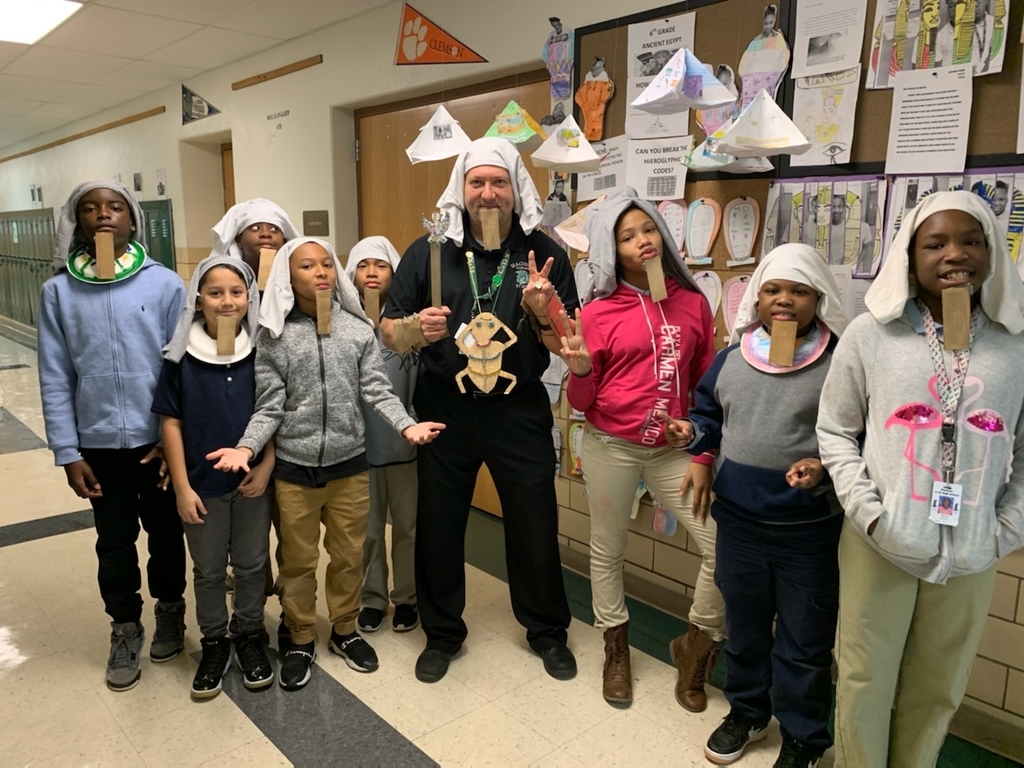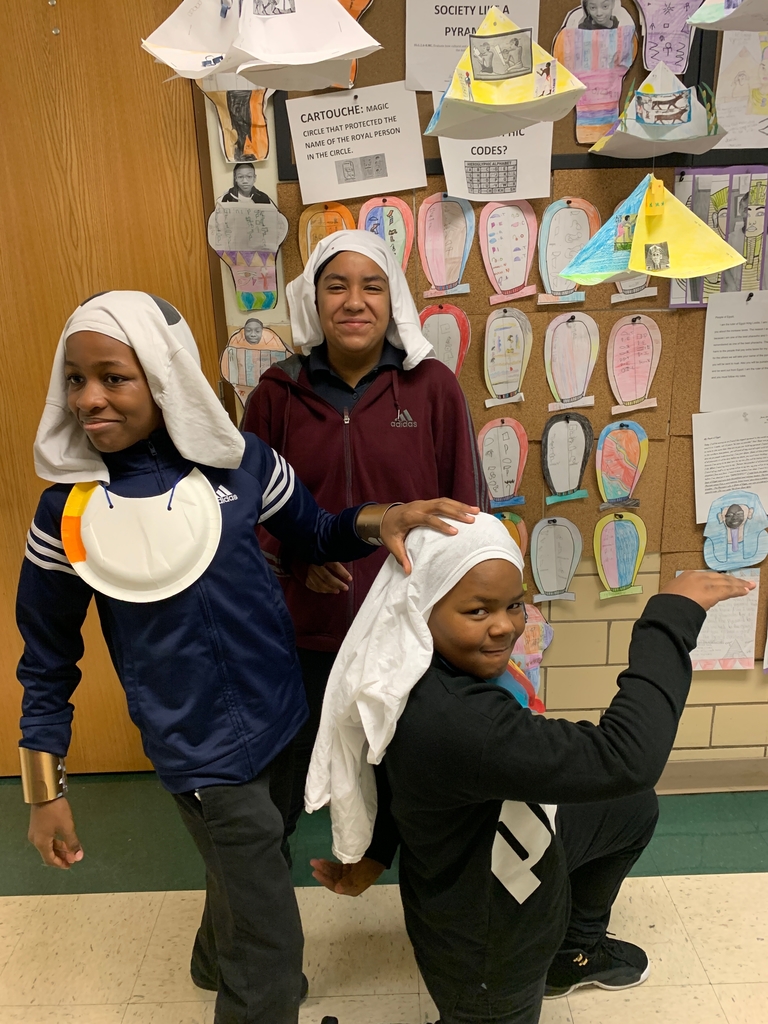 Mrs. Heinz and Ms. Peterson cooperative learning math lesson.