Madison Family, Madison School District will be providing meals to students during this unprecedented school shutdown. In an effort to continue to provide nutrition services to or families Madison School District will provide sack lunches beginning Tuesday, March 17th. We hope to begin providing breakfast as soon as we are able to get a delivery of breakfast items. Meals will be delivered to identified locations around the community. A list of locations and times will be sent out soon. If you have questions please contact your child's school building or the Board of Education office. Board of Education - 618 877-1712 Ext. 6500 Bernard Long Elementary - 618 877-1712 Ext. 5252 Madison Junior High School - 618 877-1712 Ext. 6265 Madison Senior High School - 618 877-1712 Ext. 6260 Madison Student Support Center - 618 877-1712 Ext. 7001

Nurse Gilmore educating Jr High Students on things they can do to avoid getting sick.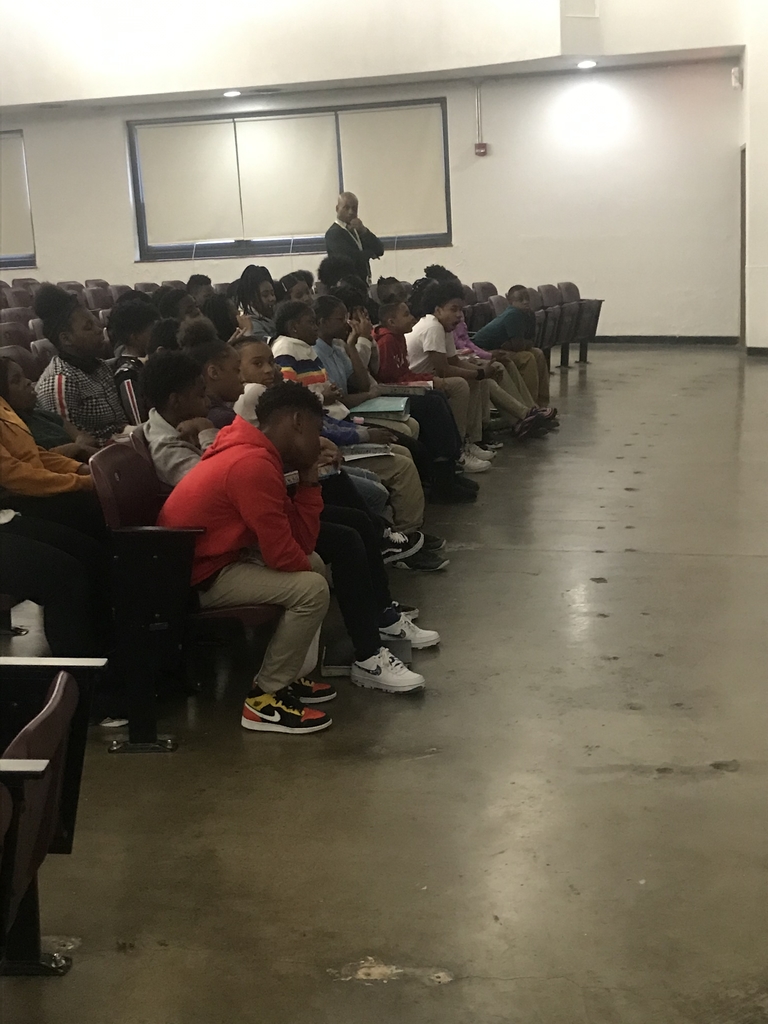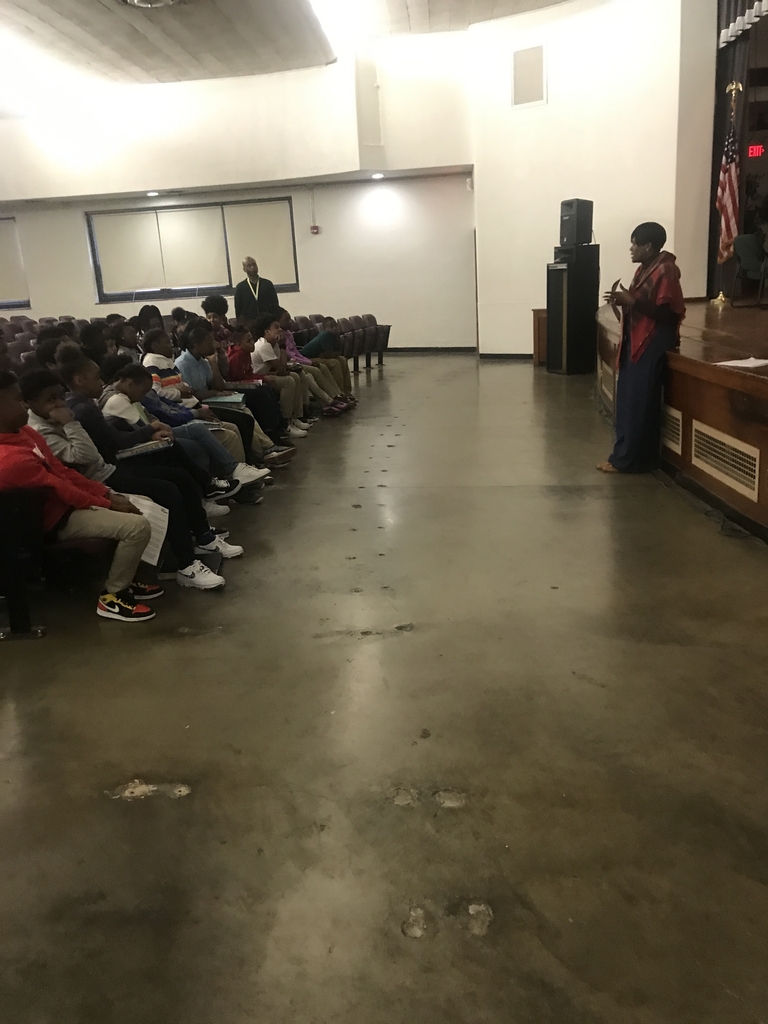 All schools for Madison CUSD 12 will be utilizing an 1 hour early release day on Monday, March 16, 2020. Please make the appropriate arrangements for your student to be pickup if he/she is not a bus rider.

Dear Parent/Guardian, The recent Coronavirus outbreak is unprecedented and has forced many institutions to rethink how they conduct business. We were notified today that Governor Pritzker has issued an order to close schools statewide for the next 2 weeks, March 17th through March 30th, in an effort to limit exposure to the virus. While we do not have any confirmed cases in Madison or surrounding communities the action taken by the governor is out of an abundance of caution and concern for public safety. During the two weeks Madison School District is shutdown, student will still receive educational services either through e-learning or by learning packets of work that will be sent home. Guardians of students with internet access will be able to sign-out a district Chrome Book beginning March 16th. Students will be able to access district resources through their school login giving them access to assignments, tests, and their teacher. Teachers will be available from 9:00a.m to 2:00p.m. each day that school would have normally been in session. Students without internet access will receive learning assignment packets to work on. New packets will be sent out each week via U.S Mail to the student's address. If there are any questions, the student can call the District Office, (618) 877-1712 to be put in contact with their teacher. As the situation changes, we will do our best to keep you updated. We realize this is a change for everyone and issues will arise. If there are any issues or concerns, please let me know. We look forward to partnering with you during this new adventure to make your students education meaningful and productive. Sincerely, Andrew Reinking Superintendent (618) 877-1712 x6501

Madison CUSD #12 parents please remember parent teacher conferences are next Thursday, March 19th and Friday, March 20th. If you have not been in contact with your child's teacher(s), please do so to schedule a conference.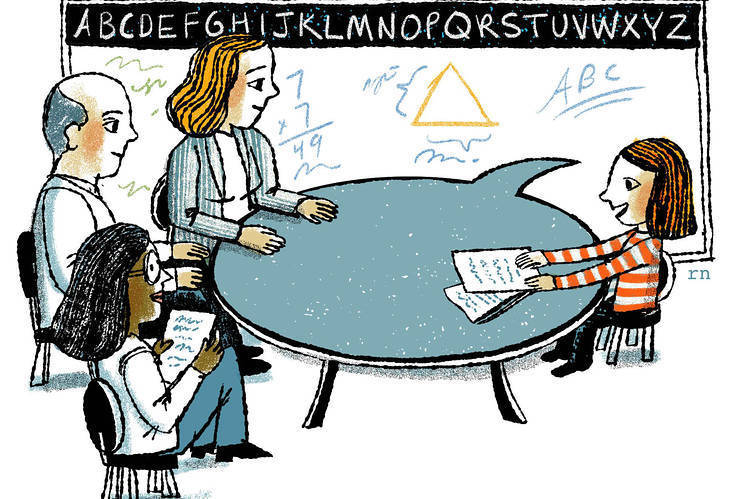 Madison Junior High School 3rd Quarter Report Cards will come home with students on Monday, March 16th. Please check with your child on Monday evening and contact the Madison Junior High office if you have any questions.

Madison Staff, Students and Community, we are going to celebrate our boys as they return home tomorrow!! We are encouraging EVERYONE to wear green and Madison spirit wear to support our boys who have ALOT to be proud of. Please share this and let everyone know! We are Madison Proud!!!

Madison Family, It is with a heavy heart that tonight I report the IHSA Board of Directors have voted cancel the State Basketball Tournament. This decision was made in compliance Governor's guidance on public gatherings in response to the COVID-19 virus outbreak. This turn of event does not diminish all our team has accomplished. As far as I am concerned they are State Champions! We have few details but will update you as we know more.

Madison Family,  The Illinois High School Association (IHSA) has made the decision to limit the number of fans each team is allowed to bring to the State Basketball Tournament in Peoria to 60. As a result, the decision has been made to offer the available spots to family members of players first. The players provided names of family members who were planning to attend games Friday and Saturday this morning. At this time all 60 slots are filled. Individuals not on the list will not be permitted to enter the game. Because of the restrictions IHSA has put on attending the game there will be no fan bus on Friday or Saturday. The game Friday will be available live to at the Jr/Sr High in the auditorium. 

Bernard Long pre-kindergarten staff visit the Delta Center in East St. Louis.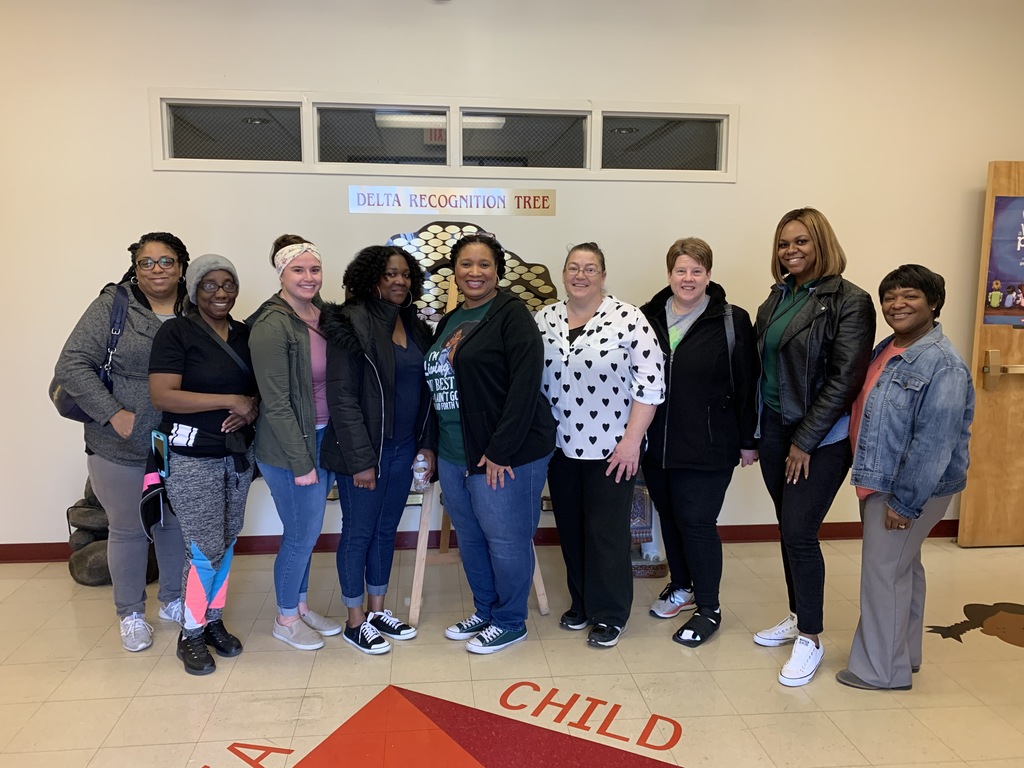 🏀 2⃣0⃣2⃣0⃣ COUNTRY Financial @IHSASTATE BOYS #BASKETBALL 🏀 🏟️ @PeoriaCivicCntr 🎟️ $11 📅 March 13 Semis CLASS 1⃣A 🕚 11 AM ⚔️Madison🆚 🦅Aurora Christian 😼Goreville🆚 🚀Roanoke-Benson

Trojans are State Bound!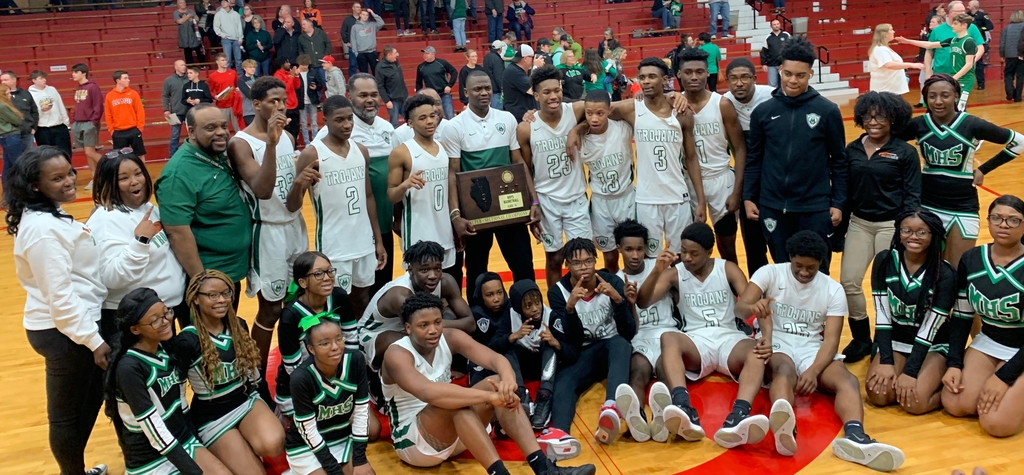 Tickets for the Tuesday night Super Sectionals in Jacksonville will be available Monday 8:30a - 10:30a and 2:30p- 4:30p. On Tuesday from 8:00a - 11:00a. Game starts at 7:00p, doors open at 5:00p. Come cheer on our team!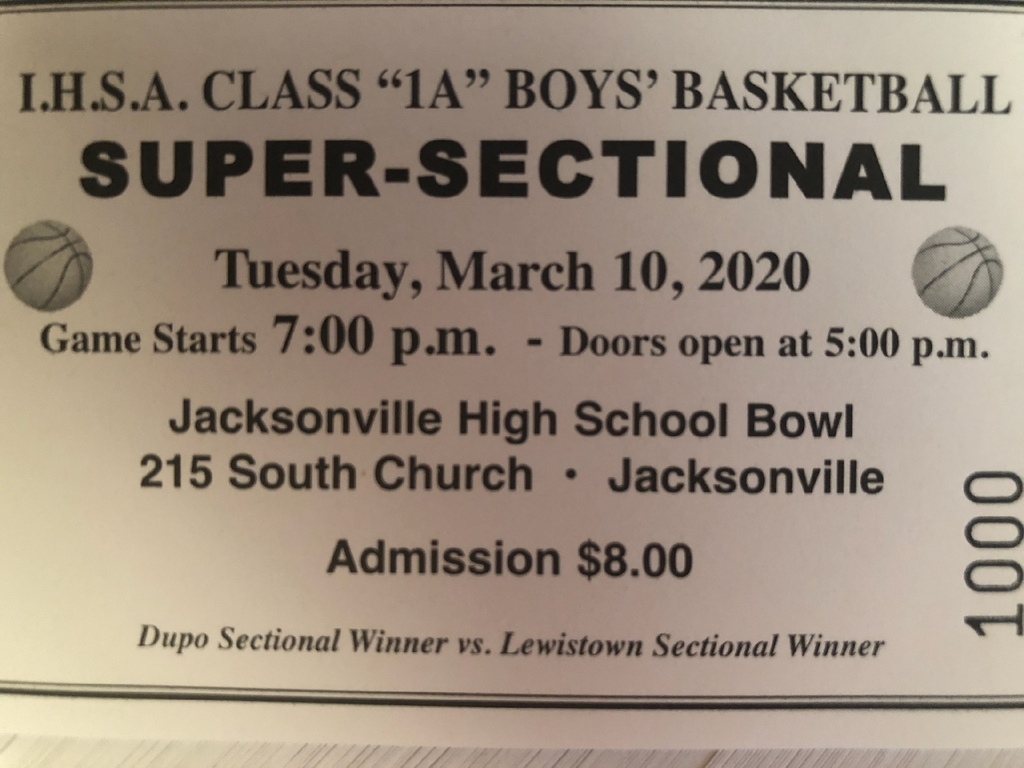 Green machine rolling!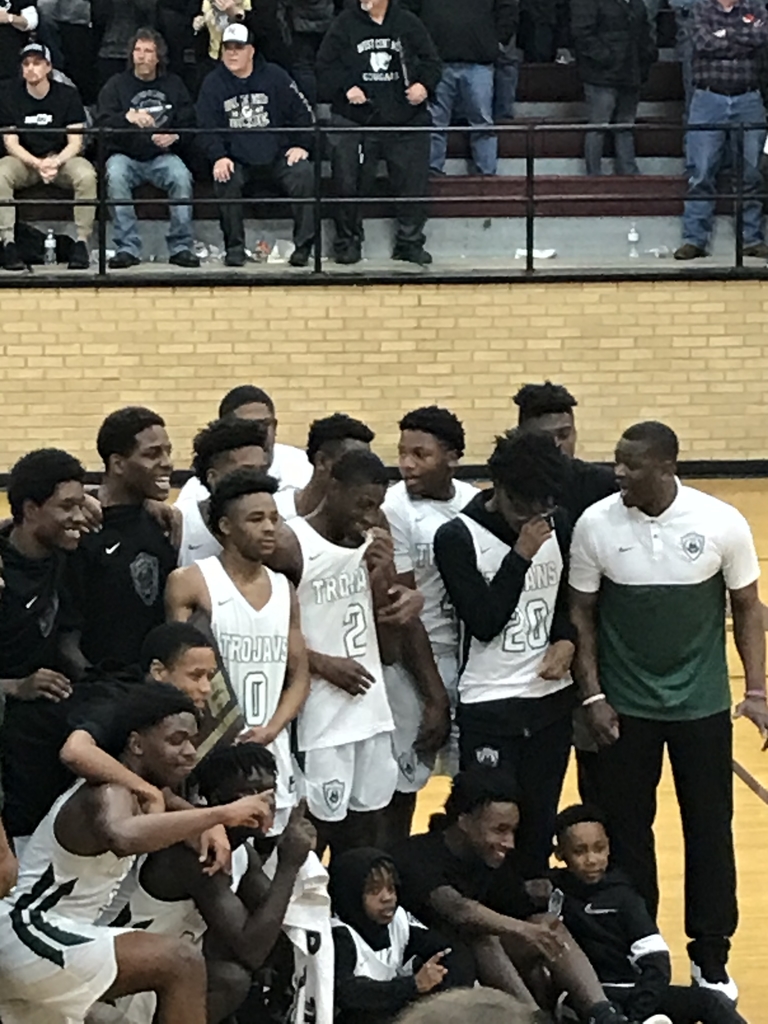 Celebrate Reading-Dr. Seuss Week at Bernard Long!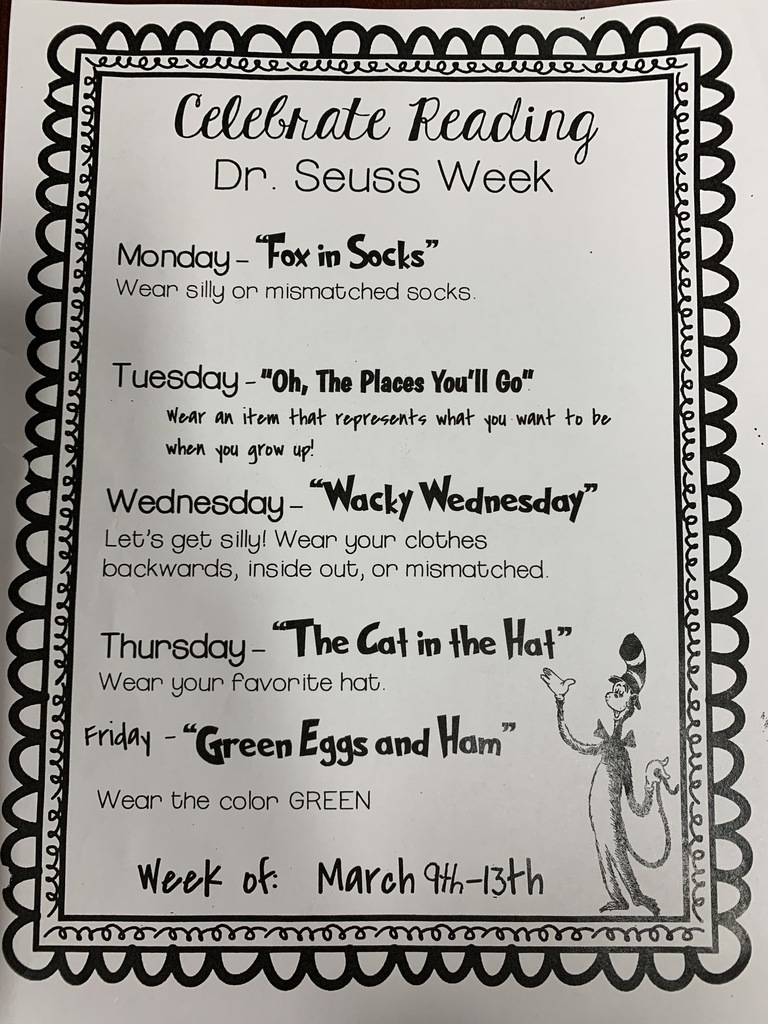 Kindergarten students receive educational gifts from Target and a special read aloud from Mr. McQuary in honor of Read Across America.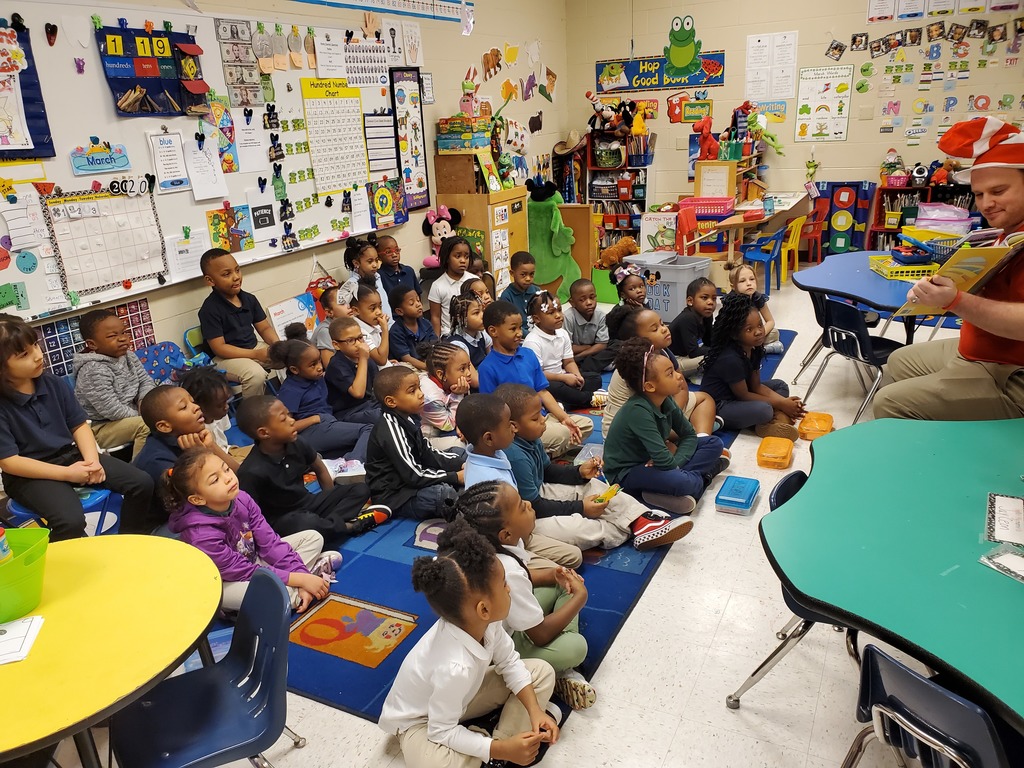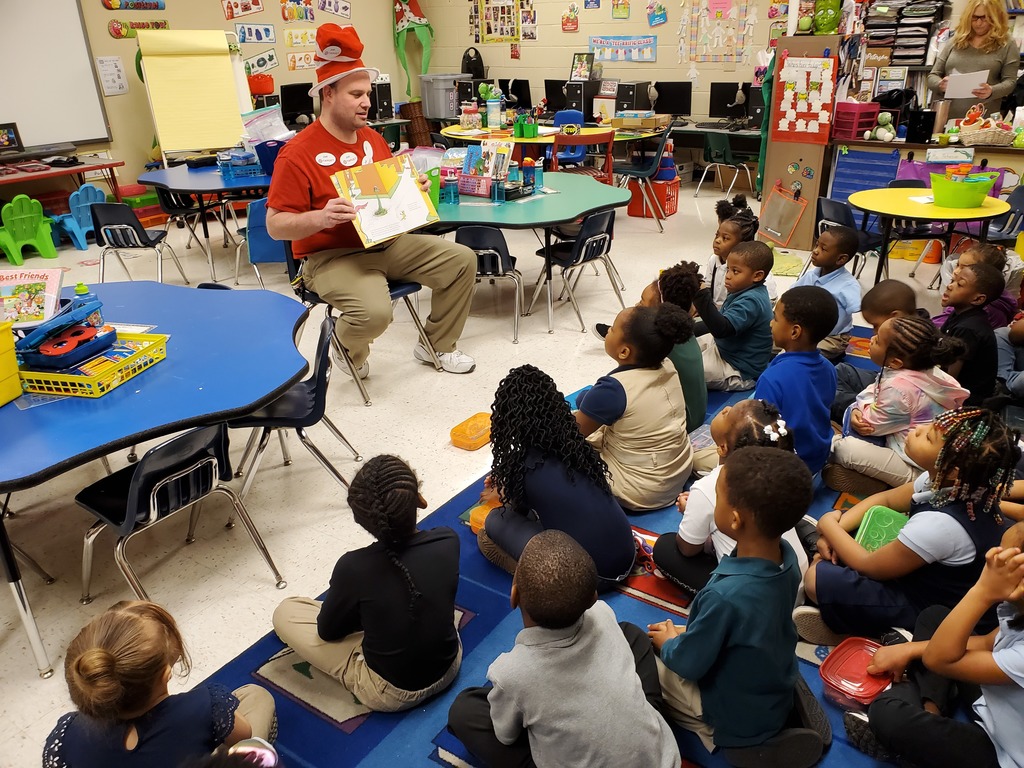 Madison Family, We are excited that our boys basketball team has advanced to the final round of the Sectional Series. The game will be held today, Friday March 6th, at Dupo High School at 7:00pm, doors are scheduled to open at 6:00pm. We wanted to remind everyone about a couple of items. 1. Admission to the game is $6 for every person entering including children. This admission fee is set by IHSA and they do not make allowance for a different rate for children. 2. At the conclusion of the game, all spectators are expected to stay in the bleachers. They should "NOT" come onto the floor for the awarding of the Sectional plaque. 3. There will be additional ticket takers as well as concessions available in an effort to reduce lines. Come join us for a great evening of basketball as we cheer our team on to another Madison victory! Andrew Reinking, Superintendent Madison Proud

Bernard Long Elementary student and teacher of the month.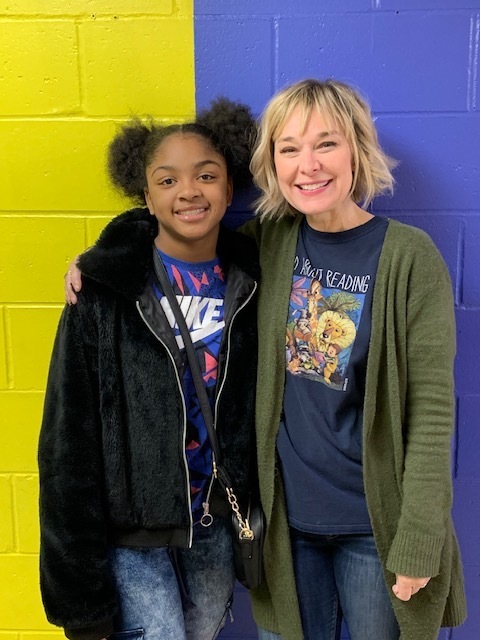 Good Evening, this is a friendly reminder that Madison CUSD #12 will have an 1 hour early release from all schools.

8th grade Bobo's Pizza Fundraiser Order and Money is Due Friday, March 6th!!! Please turn all forms and money in to Mrs. Root-Smith.