EDIT MAIN
Madison School Base Health CLINIC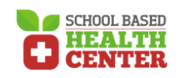 What is a school-based health center?

It is a unique health care model in which comprehensive physical, mental and preventative health services are provided to school-aged youth in the school setting.
How much does it cost?
Nothing! There are NO co-pays for STUDENTS. Co-pays apply for adults. Copy of Insurance or Medical Card is needed.