EDIT MAIN
Educator Certification Information, District Policies & Resources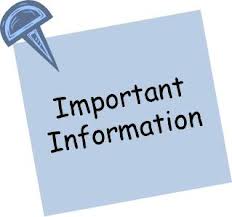 Madison CUSD #12 Illinois Educator Certification Information, District Policies and Resources
It is the ownness of each educator to maintain a current Professional Educators License (PEL) for their assigned position in accordance with the laws of the State of Illinois, Madison CUSD #12 District Policies and Procedures. As district policies, contracts and finances permit the district will provide resources to assist in each educator in their continual self-improvement as a professional educator. It is in the best interest of the district educators and professionals to have the finest qualified educators serving the student population of the Madison community. It is our duty, responsibility and privilege to achieve, maintain and/or surpass our district mission:
To Maximize Every Student's Potential to be Successful in the World.
Please use the resources, links, etc. listed below to stay informed and in compliance with all current information regarding Illinois Educator Certification, Madison CUSD #12 District Policies, local, state and nationwide resources. By no means is this intended to be an exhaustive collection of PEL information, however, you are encouraged to check this site often as legislature and/or policy changes.
Website Links:
Illinois State Board of Education - Department of Educator Licensure
Madison CUSD #12 Board Policy Online
Downloadable Portable Documents (PDF)
Illinois State Board of Education, Educator Licensure Division FAQ's (Revised 1/5/2015)
Illinois Licensure, Endorsement and Approval Requirements (Revised 11/24/2014)
Illinois State Board of Education License Renewal FAQ (Updated 7/1/2014)
Gifted Education Teacher Endorsement