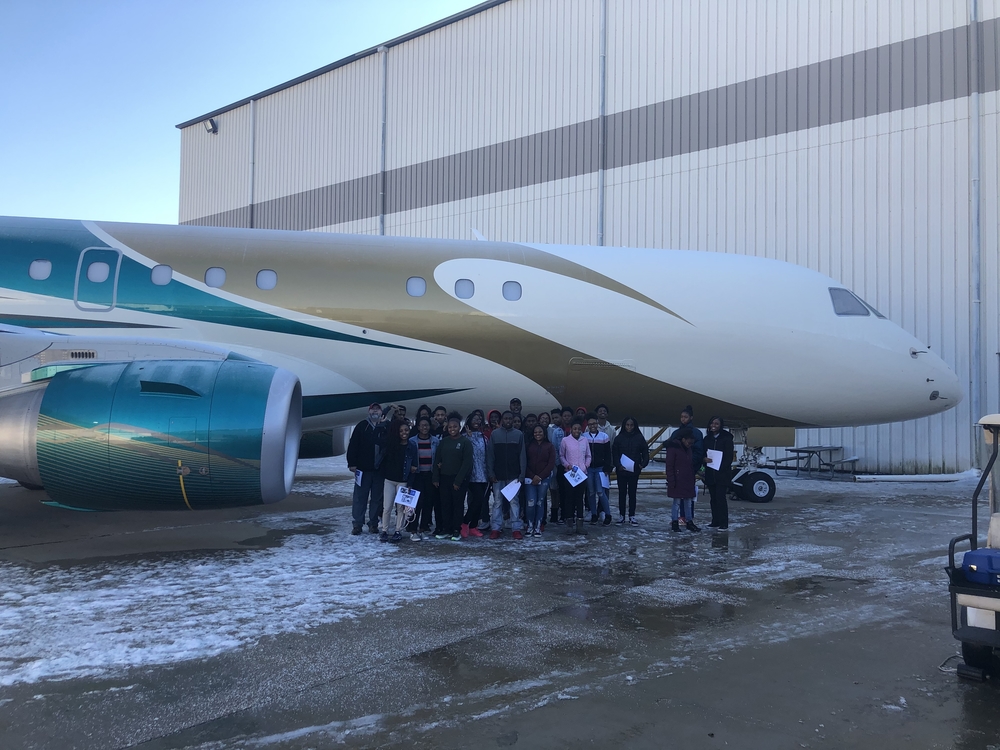 Students tour West Star Aviation maintenance and repair facility.
Wade Brady
Friday, November 15, 2019
Students toured West Star Aviation today. They observed over a billion dollars in aircraft in different states of repair. They also heard from Southwestern Illinois Collage representing the airframe maintenance program. This facility had many different trades represented from electricians to fine wood workers and upholstery.