EDIT MAIN
Madison Junior High School Principal Mr. Marshall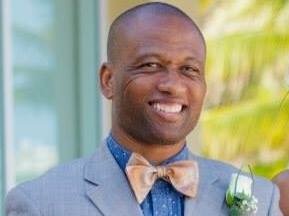 As a proud graduate of Madison High School, I am excited to serve as the Principal and Instructional Leader of the Madison CUSD #12 Junior High School.
Our Staff has worked very hard to prepare for a school year filled with meaningful, hands-on learning, for all of our students. We strive to provide a balanced instructional program that will stimulate your child's social, emotional, physical, intellectual, and academic growth.
We look forward to meeting you in person. Our relationship is a very important part of the educational process. Together we will prepare your child for a successful school career. We believe children will achieve at high levels when the parent and teachers work together to set high expectations and provide intentional support and guidance. As a parent, you are your child's first teacher and we value your participation on our team. As a part of our team, we expect you to attend school functions, communicate with your child's teachers regularly and to support your child's learning through activities at home such as homework, daily reading, and talking about your child's day at school.
If you have any questions or need any assistance, please don't hesitate to contact me at 877.1712 ext. 6523.
Sincerely,
Mr. Marshall