EDIT MAIN
MATH CURRICULUM & COURSE SYLLABI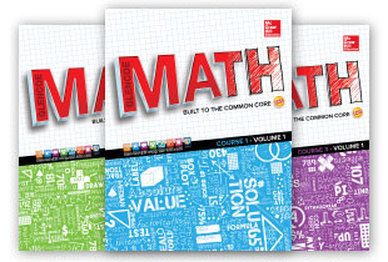 Students in Grades 6-8 will be following the Illinois Common Core State Standards in regards to Mathematics Instruction.
Teachers in Grades 6-8 will utilize materials and resources within the McGraw Hill Glencoe Math Series. Each student will also have a login where they can access their math books from any location with internet access. Teachers will also utilize resources and supplements approved by district administration to ensure success of their students.
Please contact your child's Math teacher or Mrs. Root-Smith, Instructional Coach, with any further Math Curriculum questions. Click on the links below to see the course syllabus.
Mrs. Rice's 6th Grade Math Syllabus
Mrs. Rice's 7th Grade Math Syllabus
Mrs. Melton's 7th Grade Math Syllabus
Mrs. Melton's 8th Grade Math Syllabus
Mrs. Melton's Algebra I Syllabus