EDIT MAIN
After School Program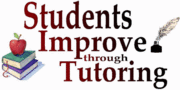 Academic Lab
Madison Junior High and Senior High Schools offer Academic Labs to students after school three days a week. The labs provide students with academic assistance to improve their grades. Student progress is monitored weekly and their progress is communicated to parents weekly.
EXCEL - 21st Century Learning Community Center
The Excel after school program is offered at the Elementary, Junior High and Senior High Schools. This program is funded by the 21st Century Community Learning Centers grant. Students receive homework help, participate in 4-H activities and are given the opportunity to attend the YMCA, go on field trips and participate in tours of local colleges and junior colleges.